Administration of MT Hive
This section is relevant for platform owners and shows which parts of the MT Hive space you can customize to better serve your clients as well as the management tools areas linked the module to better understand the use of MT done via the client portal.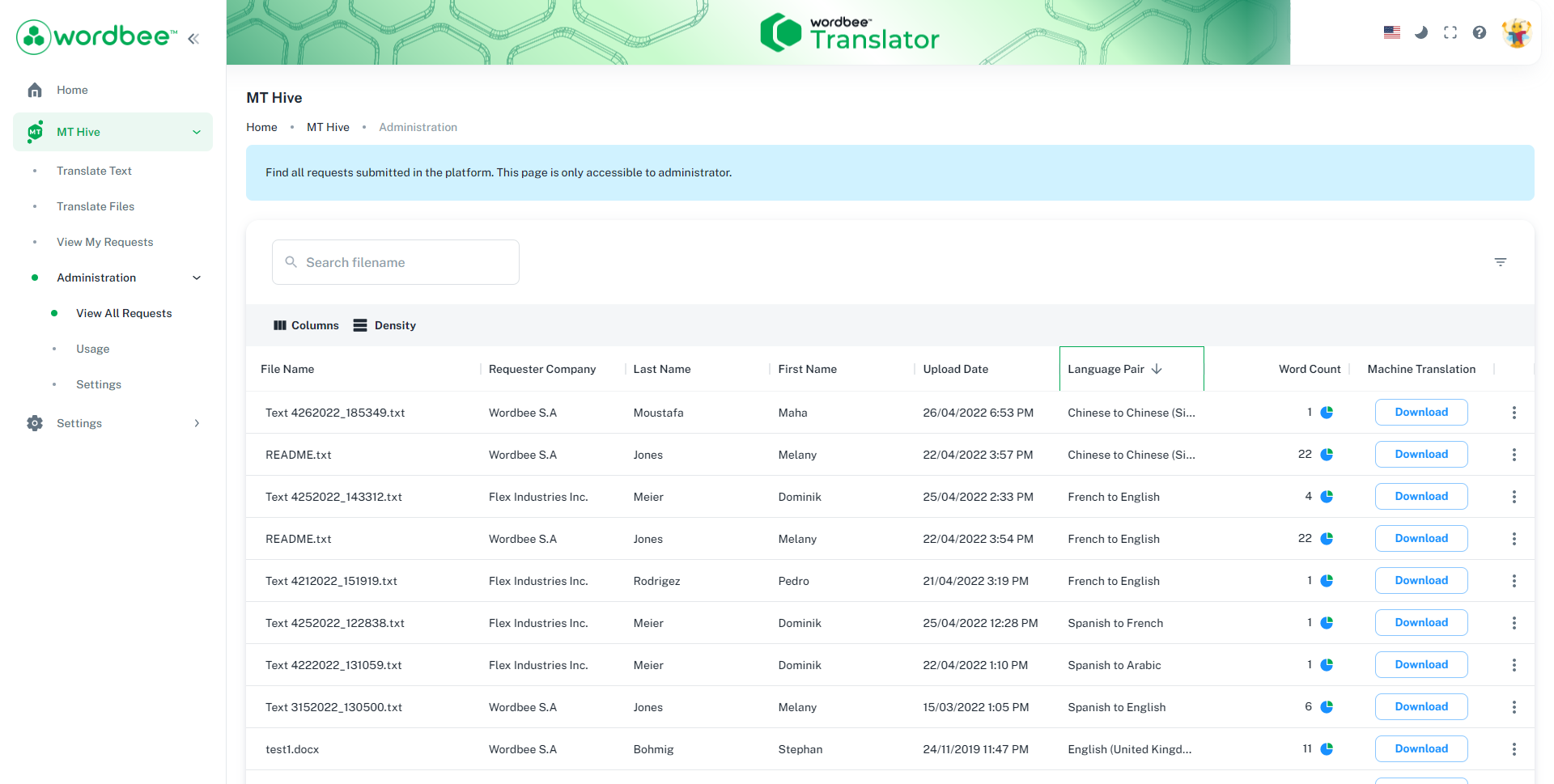 View all requests
This page shows the requests submitted by all users on the platform via MT Hive. The filters on this page become handy if you need to troubleshoot any of the failed requests or get back to a specific file or MT request.
Note the client and requester details are also available in case you need to contact them back.
Usage page
This section gets you to access to the reports and analytics available for this module. Tracking the use of the MT Hive module will get you a better understanding of how users are using this tool and what the savings related to MT and TM reuse are.
Settings
Each client has to have enabled the MT Hive form in order to use this tool. This section gives you access to the settings for all MT Hive forms, so you can configure them according to your client's needs.

For a complete overview of the Machine Translation capabilities in Wordbee Translator, see our
Getting started with Machine Translation