Administrator_ Manager_ Team Leader
This section gives an overview of the functionalities and access rights available for administrators, managers and team leaders.
Administrators - Have access to all the functions including license and login management.

Managers - Can add, delete, and edit data with no limitations. This includes projects, jobs, clients, suppliers, orders, invoices, logins, and translation memories.

Team Leaders - manage translation projects with in-house or external teams. Team Leaders have full access to all projects, jobs, orders, and translation memories, but cannot add or delete users or companies.
Home page
You can add or remove some of the panels present on the home page by clicking on Customize dashboard. If you want to remove a panel, you can also click on the cross, at the top right corner of each panel.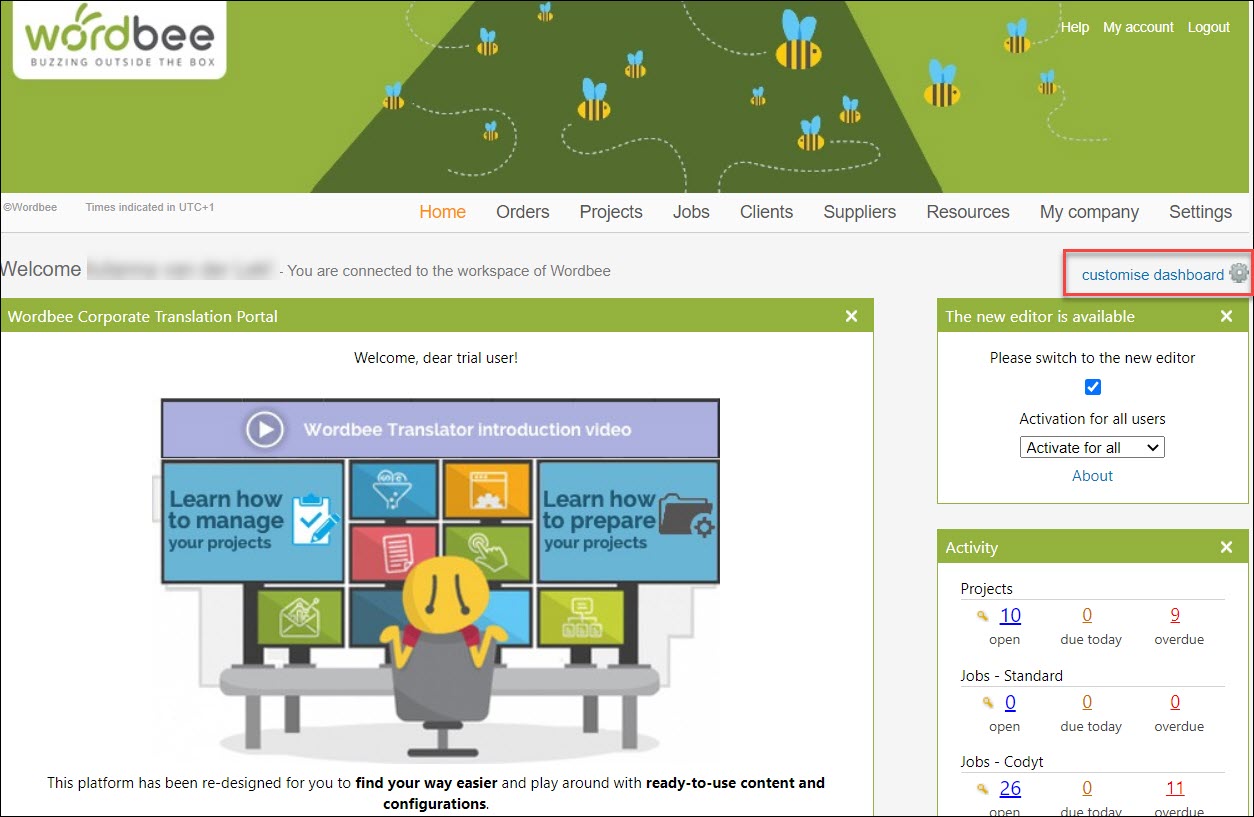 The menu bar
Use the menu bar to quickly access your client orders, create projects and jobs, upload linguistic resources, complete information about your company or customize your platform.