Create comprehensive Excel reports for finance, suppliers, clients, orders and other data. You can customize these reports yourself using Excel.
Access the reports page
Hover the My Company top navigation menu and select Reports.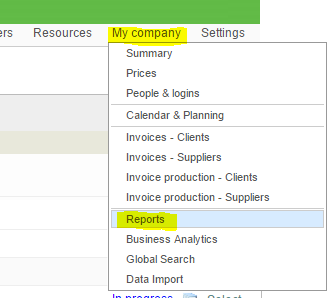 The list of all reports opens:

Create a report
Click the Create report link on the right. Some reports require you to choose a date range. After a few seconds your report is ready: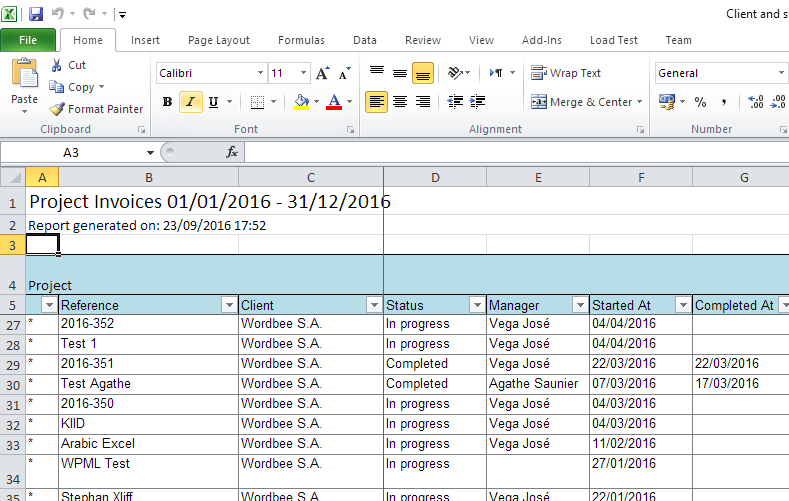 Understand report content
Most reports include a sheet named "About". Click this sheet to read what exactly a report contain:

We invite you to create all reports to find the ones best fitting your needs.
Language, Dates and Currencies
Learn in which language reports are created, how dates are adjusted to your time zone and how you use exchange rates to convert all amounts into your currency:
Languages, Dates and Currencies
Customize reports
You can add your own customized reports to the system.
Choose the report that contains the type of data you require. Then download the corresponding Excel template and apply all your modifications to layout, columns and formulas. Maybe you want to add more columns, a charts or some pivot tables. Finally upload your template to the page and your new report is ready for use.
Related topics
Having quick access to business reports that you often use