In order to make changes to a specific task category, you will first need to go to Settings > Translation Settings > Task Categories, click on Configure, and then click on Edit.

Upon doing so, you will see an Edit option next to each task category within the list. To view and change the details of a specific task, simply click on Edit for that task.

When editing a task category, you will be able to make changes to every option for that category, except the code. The code is used for system invoicing and cannot be changed after a task category has been added. Once all changes have been made, click on OK within the edit window.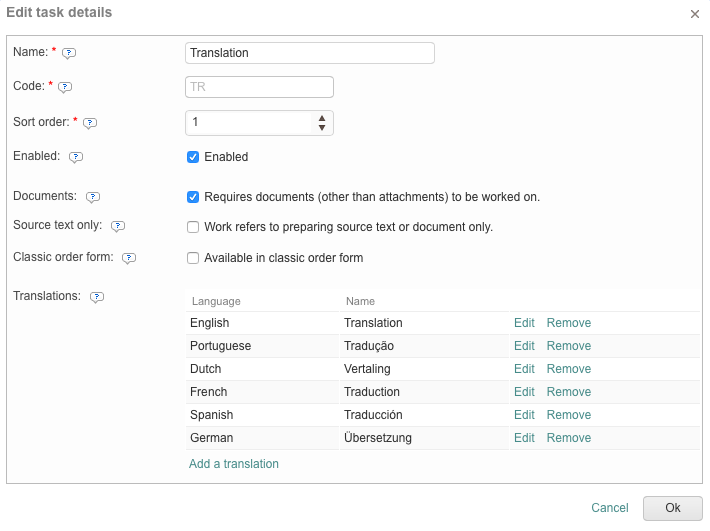 Then click on OK in the top corner of the main configuration screen to finish saving your changes.