How can I exclude sections of text from being translated?
Question
I have a document that I don't need to translate entirely: I just need to translate some of the paragraphs. How can Wordbee "recognize" the texts that don't need to be translated?
Answer
In order to mark a document as "untranslatable text", you first need to define styles in your original document (Word for example).
You then need to copy these styles in Wordbee as follows:
Click on Settings on the menu bar.

Select the format of the document in the Documents format section, Translation settings sub-section.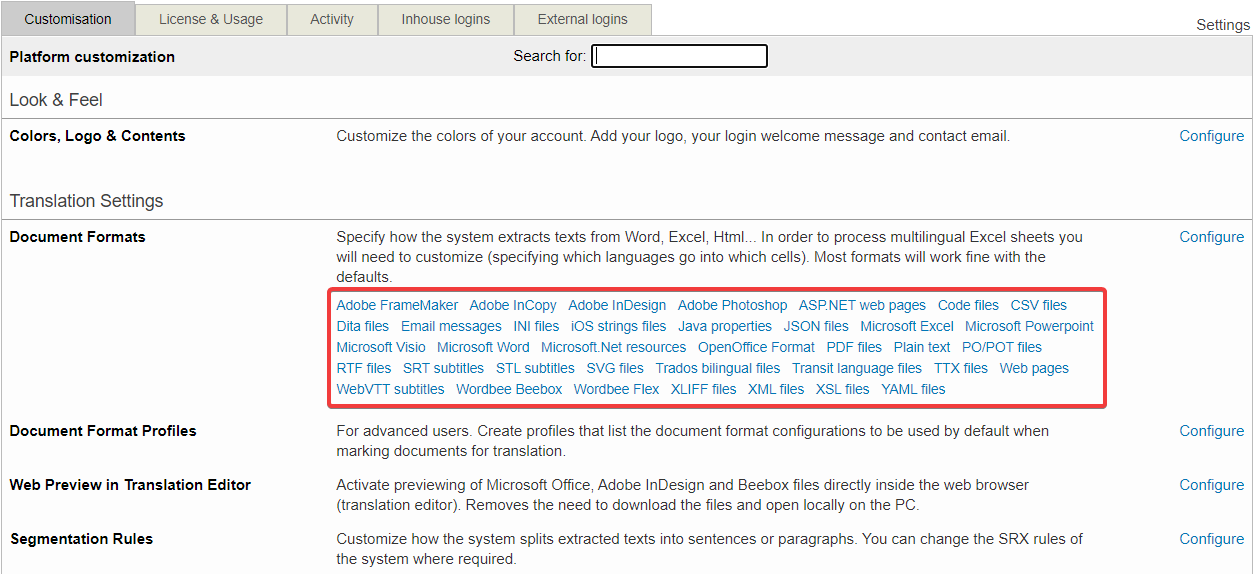 Click on Edit (right top of the page) and enter the name of the color you gave to the text you don't want to translate in the section Do not translate.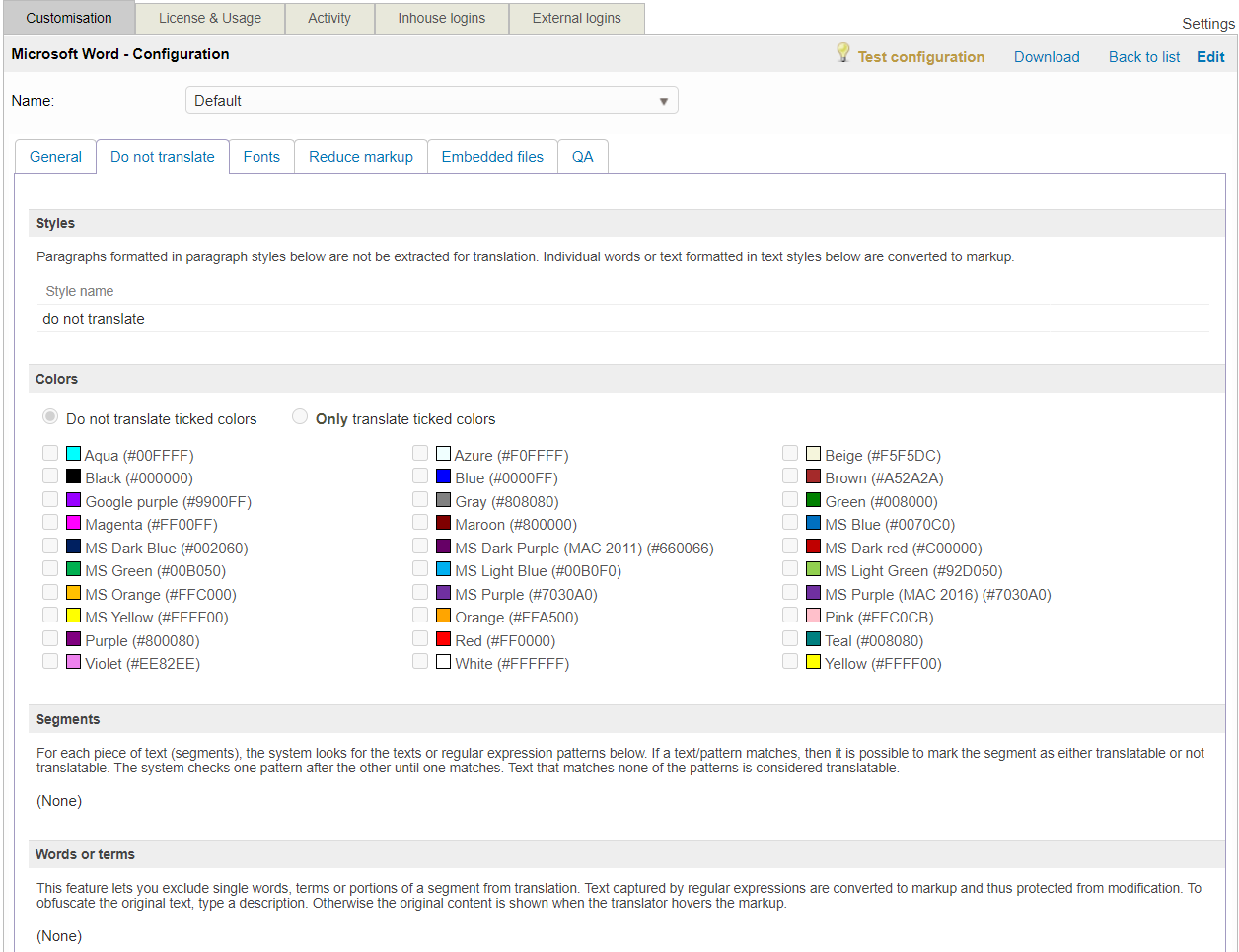 You can also define untranslatable text using styles or regular expressions.
This option can be used for entire sentences/segments but not for words that are part of a sentence/segment.