In Wordbee invoices are typically created automatically from word counts and client or supplier prices. Of course, you can also edit invoice details manually.
Go to Settings > Invoicing and open the configuration of the Invoicing Processes to define general and custom configurations for the Invoice Production Tools available in Wordbee Translator.
In this section, you will learn how to customize your invoices processes: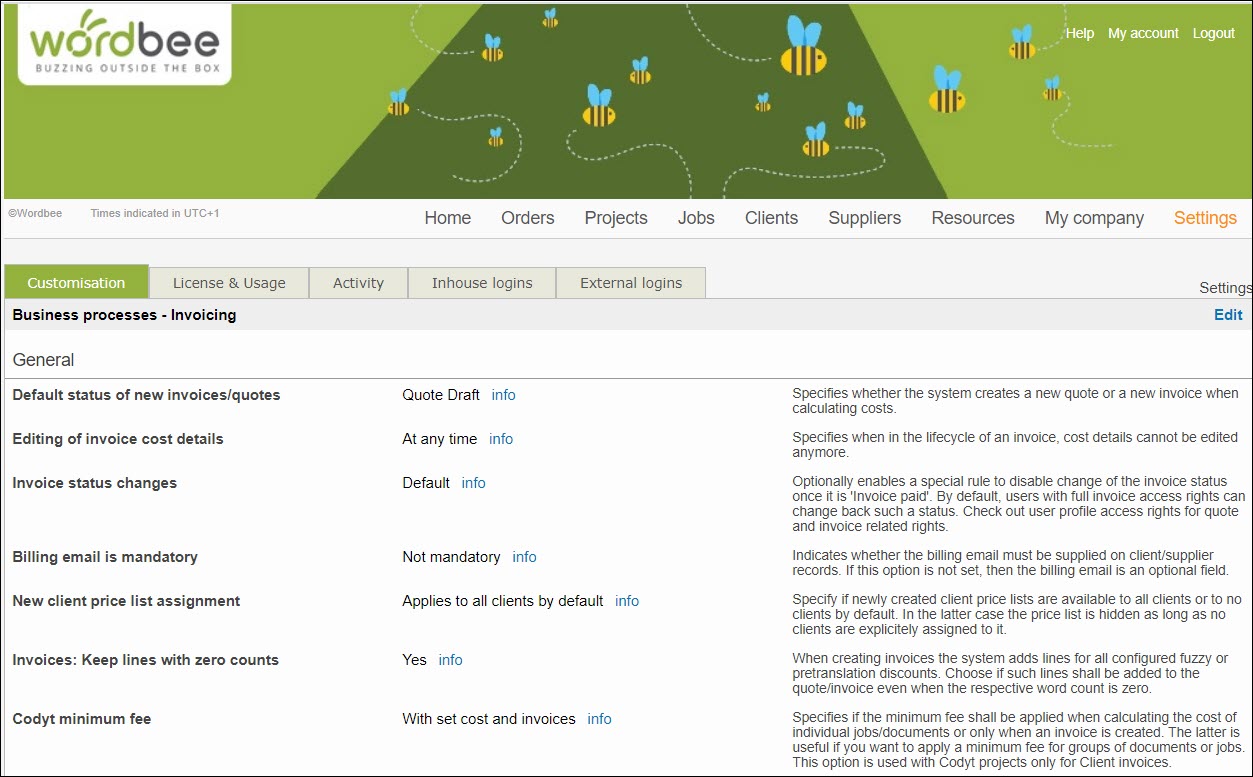 General settings
In General settings, you can do the following:
Set the default status and editing rights for any invoice/quote document,

Define the fields that should be included in the invoice:

Document names, Languages, Word counts, Pre-translations, Fuzzy matches etc.

For Codyt projects: define if setting a cost in a project should apply the minimum fee to a set of jobs selected or if they should apply to each individual job
Invoice Production Tools settings
You can define how to assign reference numbers to your financial records for clients and for vendors individually. If you wish to auto-assign a sequential identifier to each quote or invoice (or just do that for invoices, but not quotes) you will have the possibility to define when the system should introduce them.
Note in the example below where ref. numbers are defined for client financial records, only invoice numbers have been defined (quotes don't require a sequential number but may be defined by the users manually)