Language-specific Project Workflows
To make project management more agile, project defaults can be set independently for each language within the same project. This means that within the context of a particular project, managers can decide to use the same workflow configuration for all languages or make workflows language-specific.
Define presets for workflow and suppliers
To edit the workflow template and make it language-specific, first select the project you want to modify. In the Project Details, select the Workflow and Suppliers tab.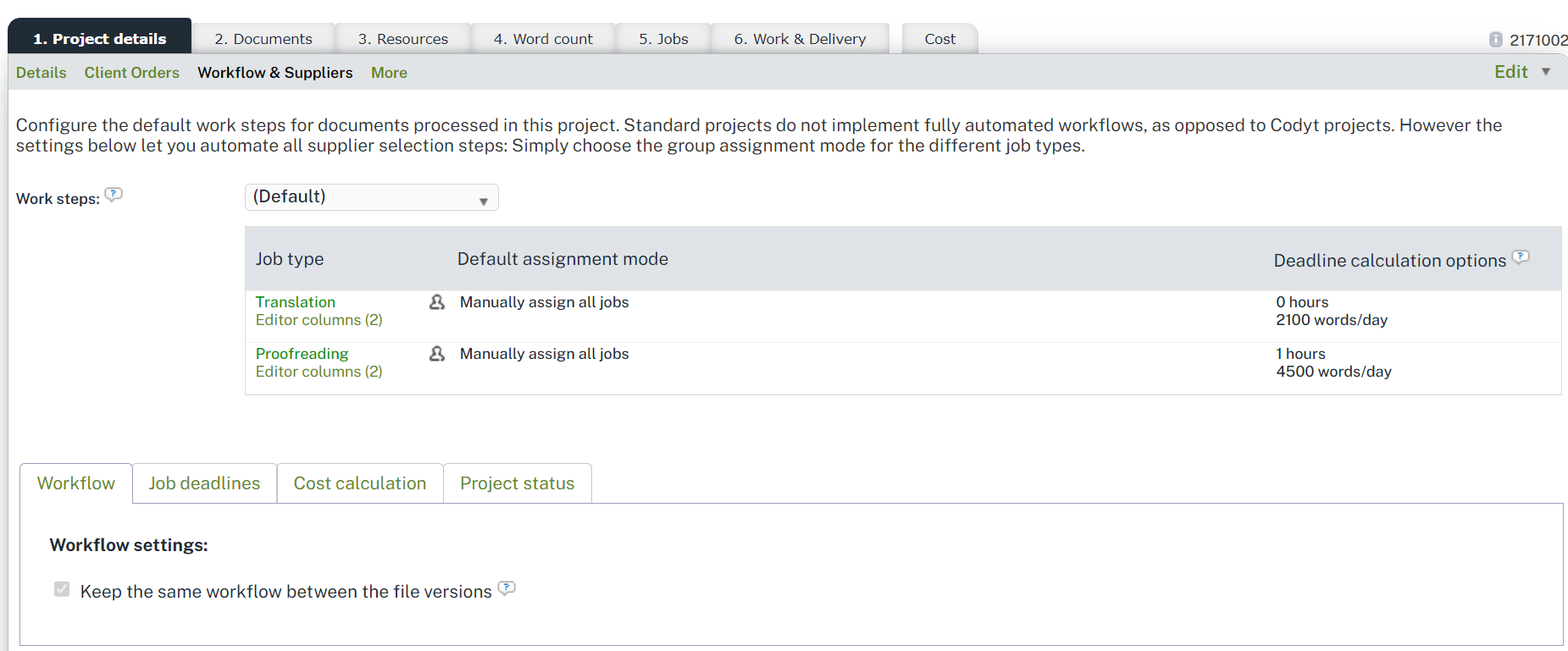 The top section focuses on the work steps and deadline calculation options of the project. These can be common to all target languages (default configuration) or specific to each target language.

If you want to define a specific workflow for each target language, first define the steps you want to have by default for all languages, and then select the language you want to specify further.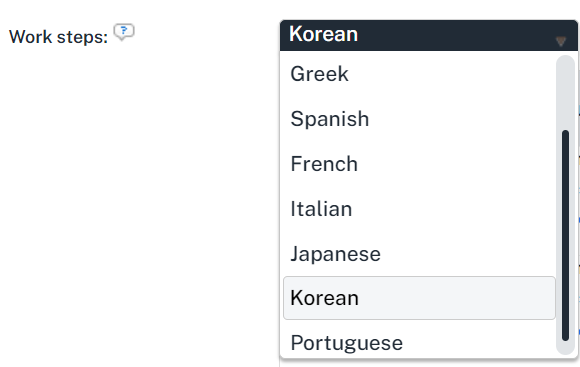 You can then adapt the steps and deadline calculation options for each language (example with Korean)

All workflow options can be defined in this way, from work steps to job assignment and deadline calculation.
At the bottom of the page are features that cover specific project requirements that can be automated to a certain extent.

Learn more about how to configure these on the page https://wordbee.atlassian.net/l/cp/611wYGFG
Adapt configuration for an ongoing project
Sometimes it is necessary to reevaluate the project workflow while some of the tasks are already being performed. In these cases, managers need to learn how to quickly adjust an ongoing project workflow. Read https://wordbee.atlassian.net/l/cp/FiU52yyZ to learn more.