Can I preview my document during the translation?
Question
Can I preview my document with the translated content during the translation work?
Answer
The Preview function of the Translation Editor allows you to preview your target document with the content you have translated so far. The preview will generate the target document with the same layout as the source file. The preview is also consistent with what the final translated file will look like. You can generate a preview at any time by clicking Preview.

An online preview is available for some file formats. If the online preview is not available, you can click on Download to download a preview of the translated file.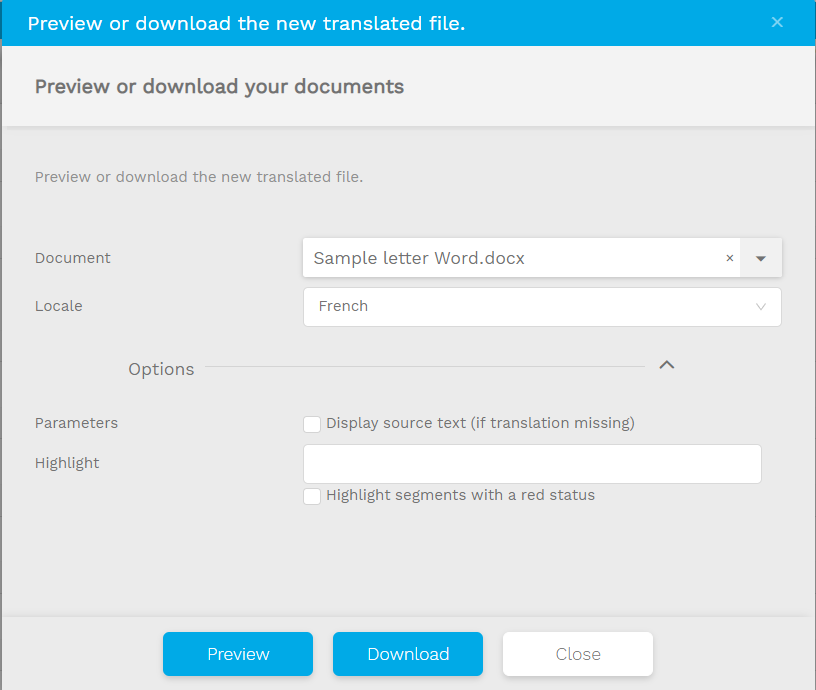 Learn more