These profiles specify the document format rules to use by default. Profiles can then be assigned to projects or options in your order form.
Several rules can be attached to each profile in order to set a level of priority or to let clients chose which is the rule to be applied by means of a dropdown list.
Learn how to create a profile with all your custom configurations:
In the Translating Settings section, you will see the Document Format profiles. Click on Configure to create a new profile.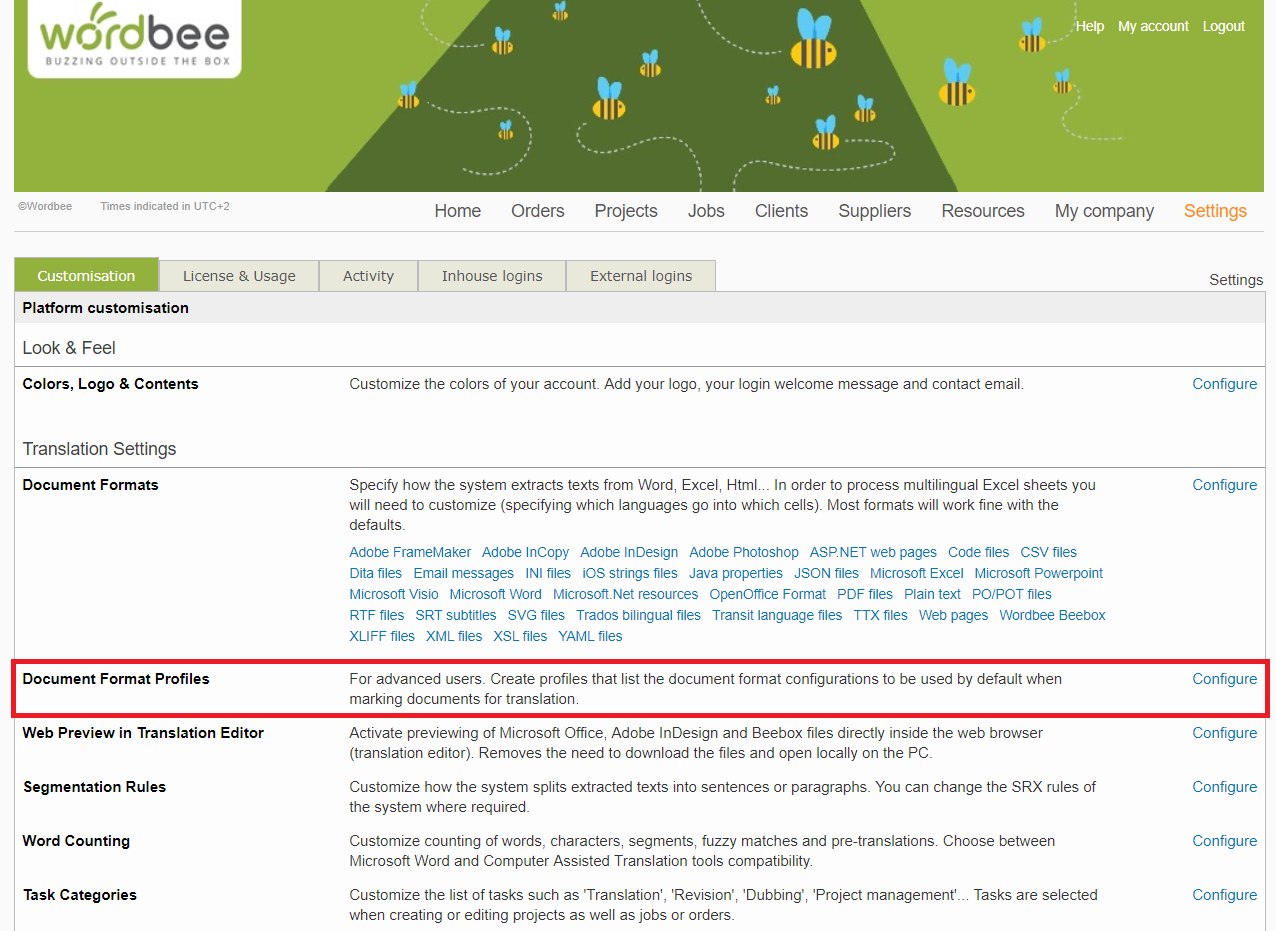 What is a Default Configuration?
You can create a default profile with all default configurations for each and every file format if this is the default preset you want to keep for all of them.

Using Custom profiles
If your clients have very specific text extraction preferences, you will find handy to create document format profiles gathering all their customizations so that they always have these profiles attached to their projects.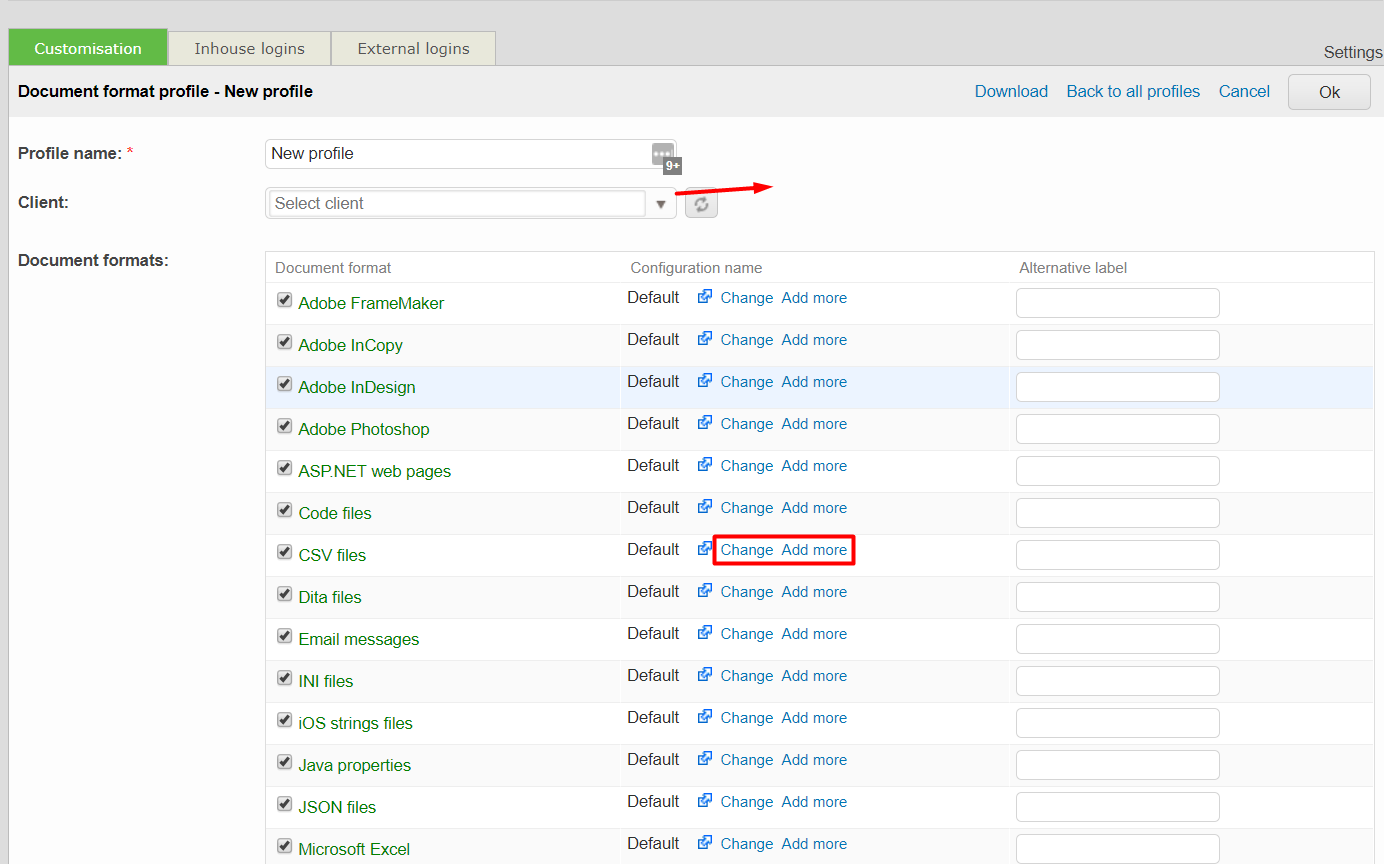 If you decide to include an additional set of rules instead of replacing the proposed one, then you will be able to keep both options attached to the Document Profile you are creating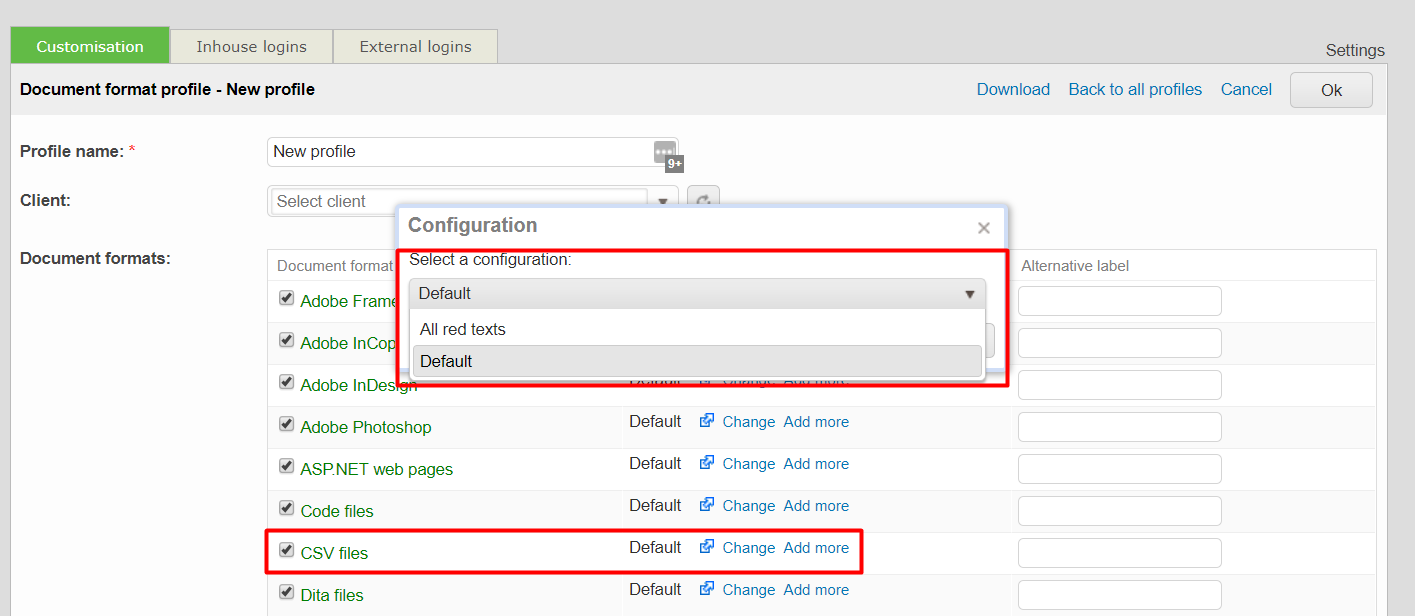 How to preset the default profile if more than one is kept
You will need to set the default order, being the one with the highest priority located on the top of the list.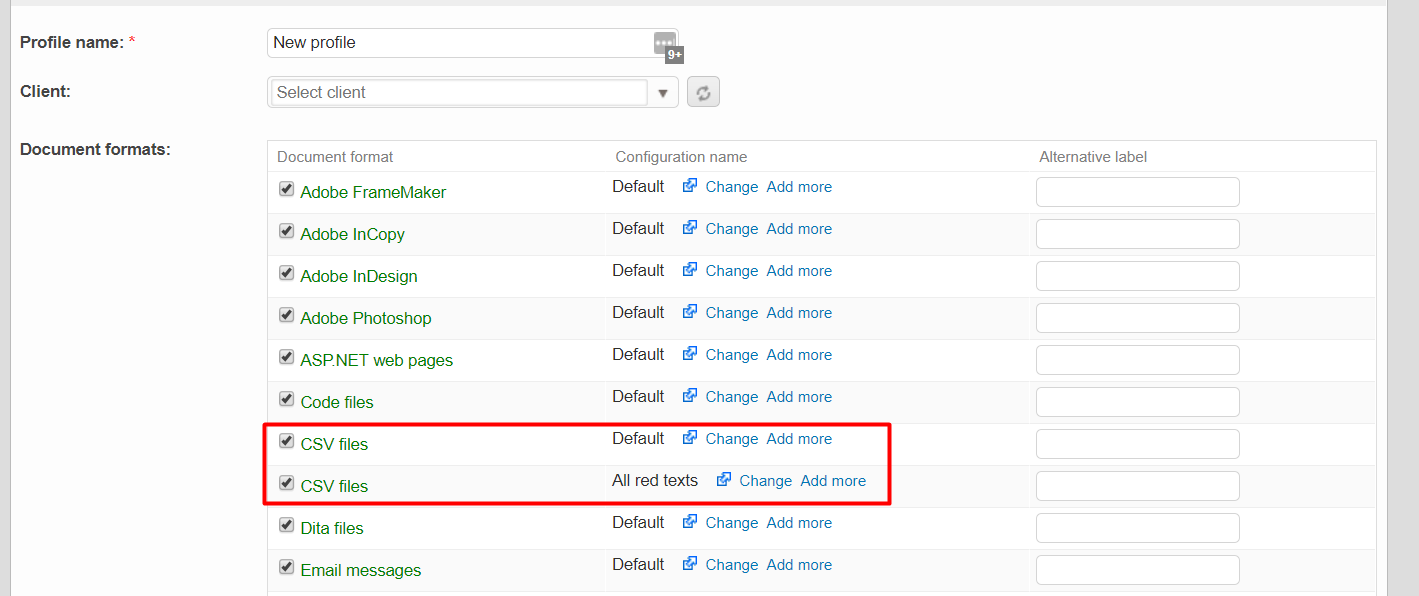 How to use the document format profiles
If you are only working with projects, you already define the document profile when creating your project:

Not only will you be able to select your new profile from the dropdown list but you will be able to save this information in the project template, together with other configurations (learn more about how to set up and use project templates here).
If you are working with the New Order Form, you also will be able to preset the document format of each order option in the first tab of its settings, under the section "general settings", just under the machine translation option.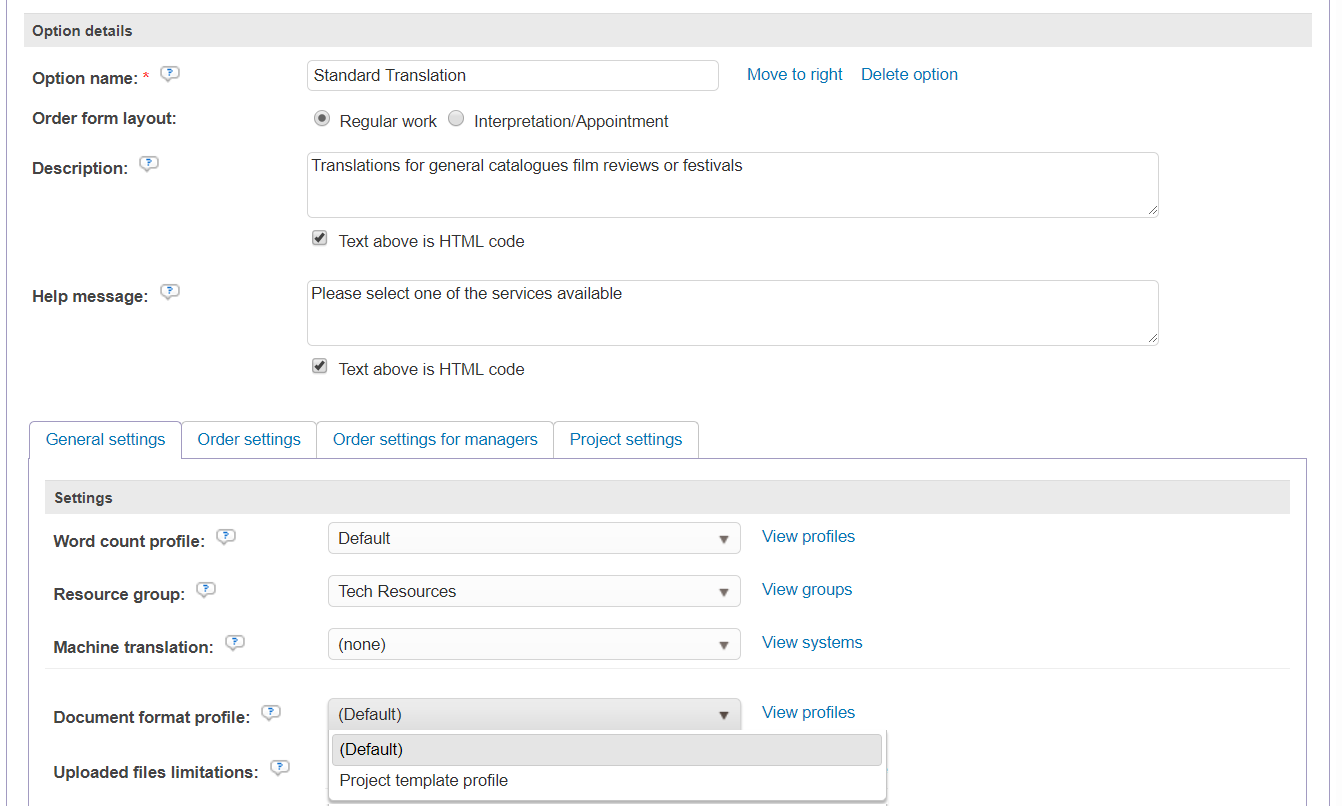 How does it work?
When marking the file for online translation, the system will select the set of rules defined as default from the configuration attached to the project.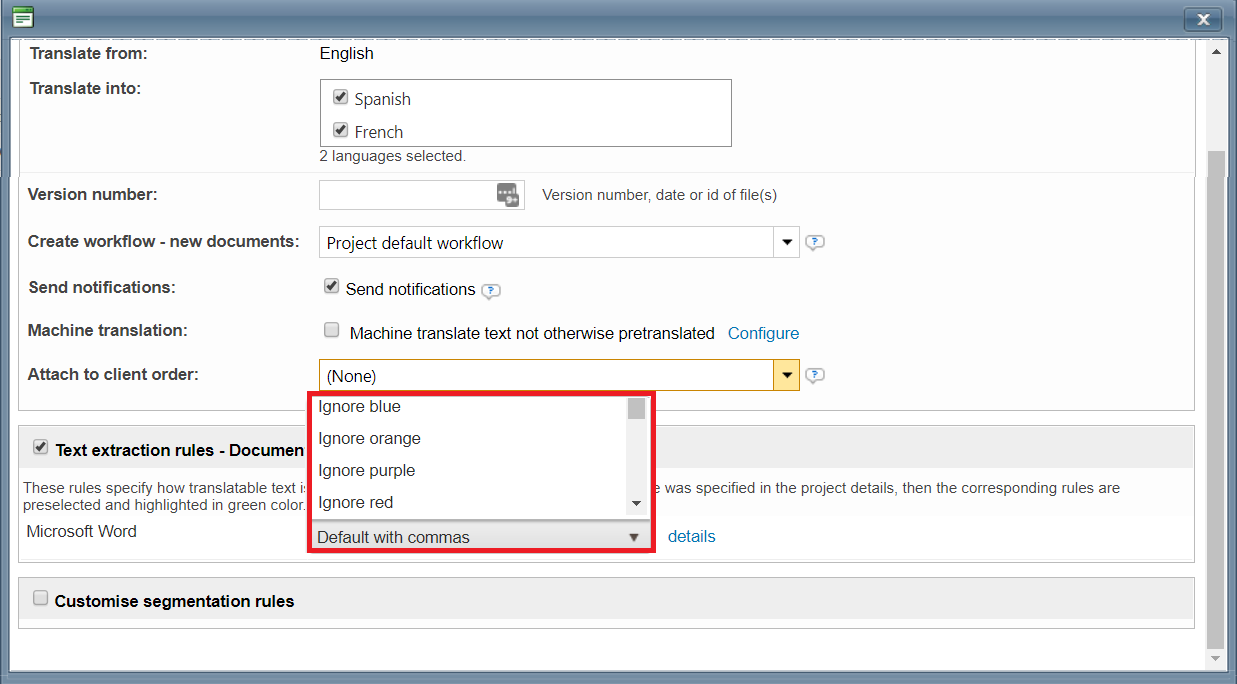 If you are manually marking the file for online translation then the configurations coming from your document format profile have higher priority and will be on top of the list, highlighted with a different color. This makes it easy for the user to differentiate them from any other configuration available for that file type.