How to add a language to a Codyt project
You have already created a Codyt Project and wish to add a language later in your translation workflow? This is possible and easy to do in Wordbee TMS. In this post, we'll guide you through the necessary steps.
To edit the project languages, first of all, select the project you want to modify. From the project settings, add (or remove) the language(s).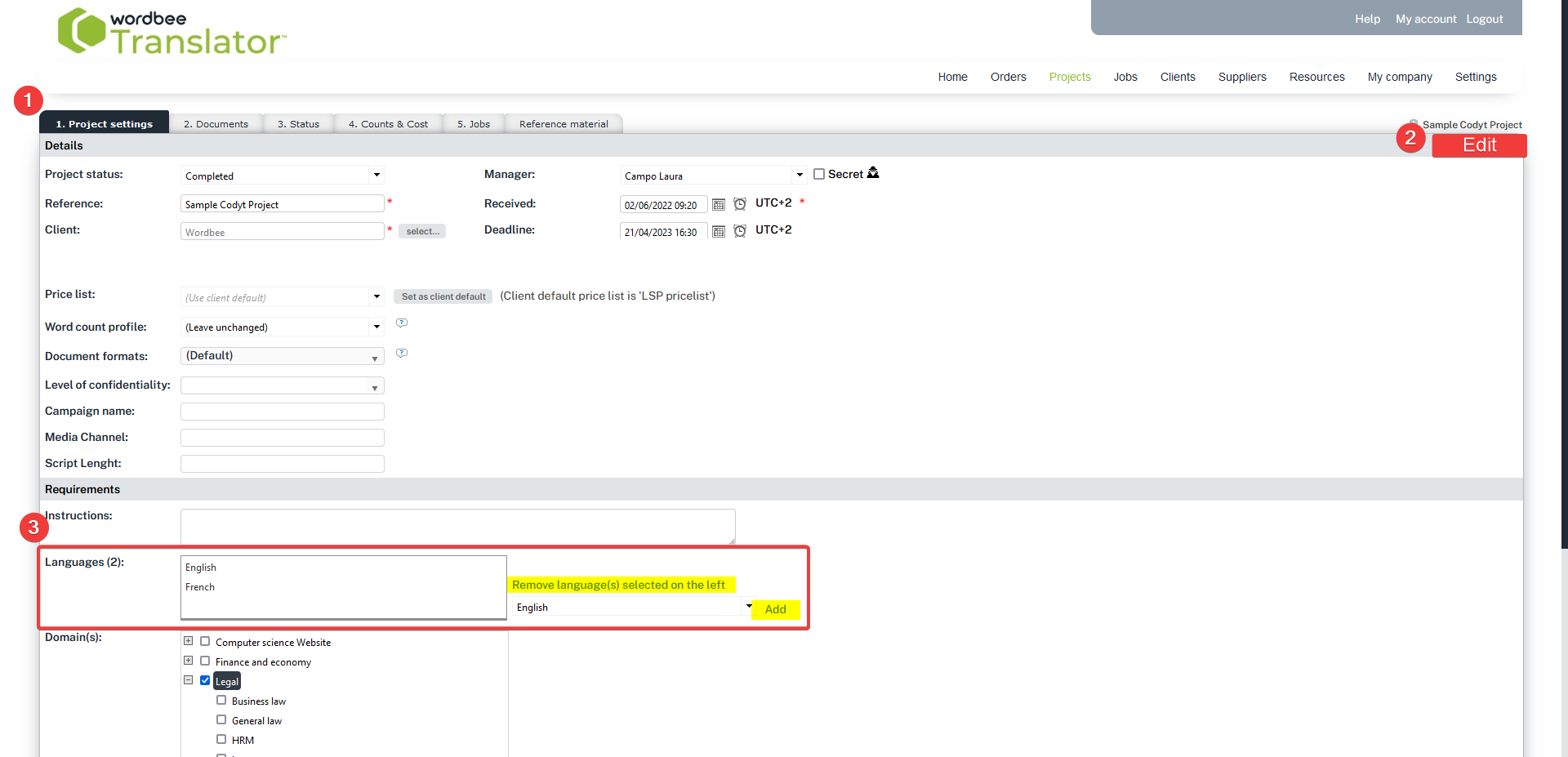 After you Save, open the Documents tab. On the source language folder, right-click on the document(s) you want to translate into the new language(s) and select Manage document.

A pop-up will appear, you can now Add the language to the selected document(s).

The final step is to select the workflow. From the pop-up, select Jobs and Workflows, define whether the workflow for each language is the same as the project workflow or if it requires any adjustments.

As a result, the new job(s) will automatically be created according to your workflow. You can now assign the jobs, define the deadlines and costs and Save your changes.