How to manage source-only tasks and workflow configurations
Source-only tasks can help you improve the quality of your texts before submitting them for translation. You can also use these task types to track the activity of your content creators on the platform. This means that tasks are defined as monolingual so that you can focus on one of the languages of your project.
Remember
You can configure the source-only tasks in the Settings> Task categories. When you edit this customization page and open the task details of one specific item, select the Source task only option. This feature will enable you to define the task as monolingual.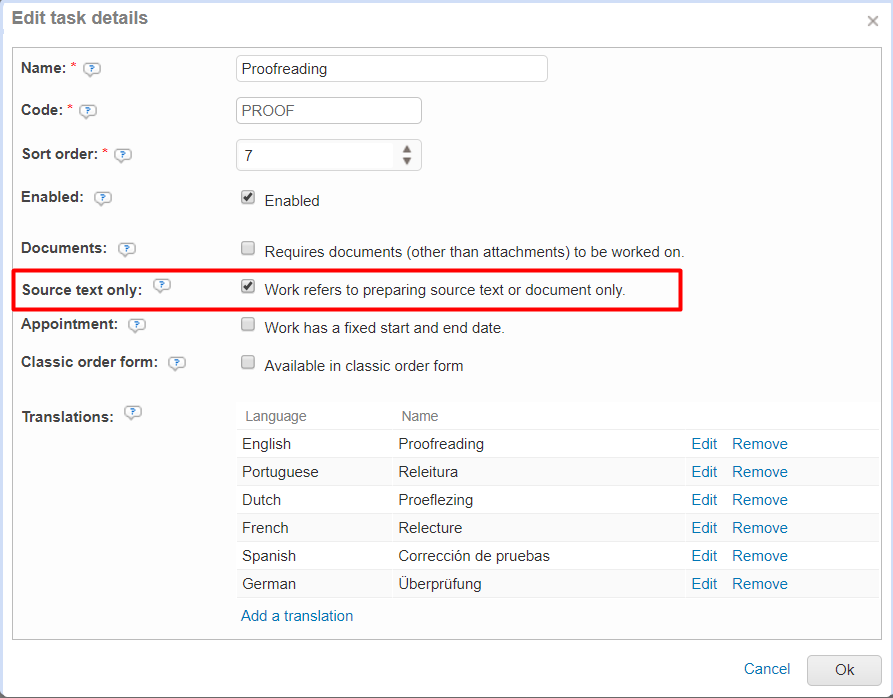 Check out the links below to learn how to configure the workflows.
---
Learn more
Translation Project Management