Status Bar / Job Navigation
Managing the Job Status
By clicking on the job status on top of the editor workspace, users can perform status changes for the currently selected file or document.

Once you select the status the "Job status" window will open up. In this window you can accept, decline and close a job as well as sending messages to the project manager.
Accepting a Job
Depending on your user profile, the segments of the editor may be locked when you enter the job for the first time. This is to prevent you from editing until you confirm your availability to perform the task. Just click on the status and a popup will open, presenting the main actions to take right away. You will be able to take the job assignment by clicking in continue and optionally send a message to your manager.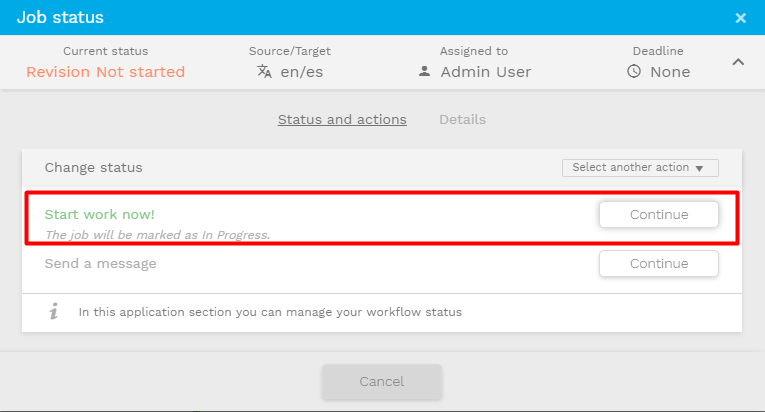 To accept the job, you also may need to accept the terms and conditions. Please read them thoroughly to be aware of the conditions for this task.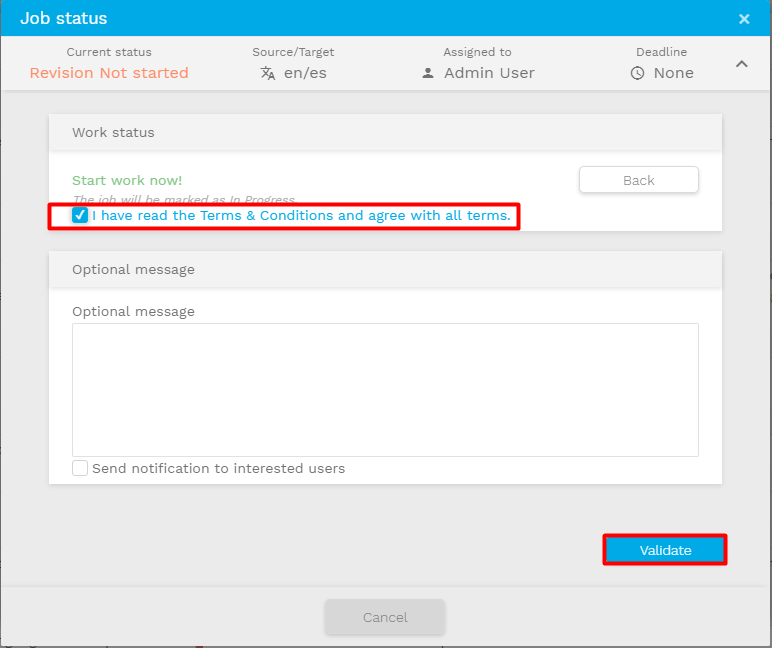 Completing a Job
If the current job status is "In progress" and users may select it to open the window to complete the current job. By selecting "Work done, all OK" the current Job will be marked as "Completed". Once a Job is completed users won't be able to do any changes to the segments anymore.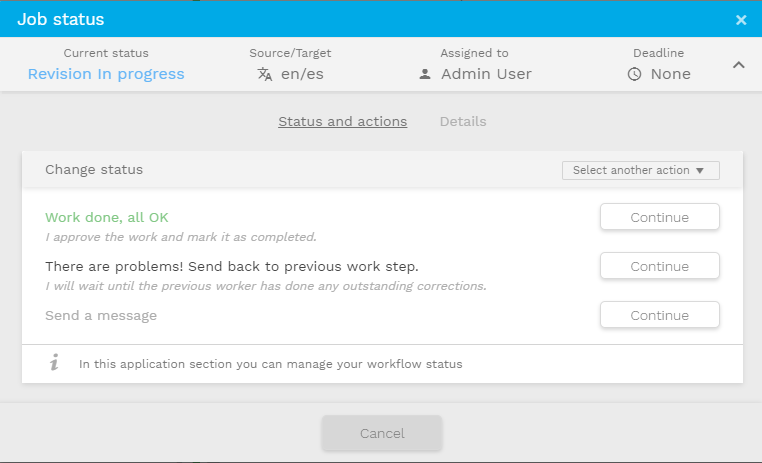 In some cases project managers put rules that need to be met for project completion. In these cases the button to validate the job and mark it as completed may be disabled until all the issues have been resolved, preventing users from completing the job. If the worker has any questions they can reach out to theit project manager for more details.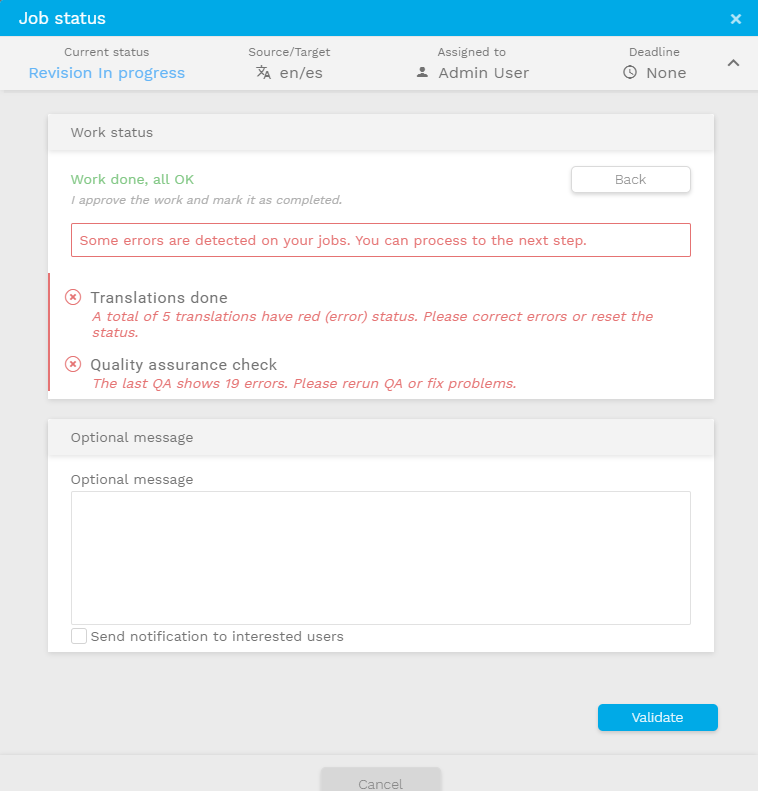 Navigate the Job List
This element gives users visibility and direct access to other jobs available for them. By clicking on the job's name or searching for a specific job reference they can open another job and continue working.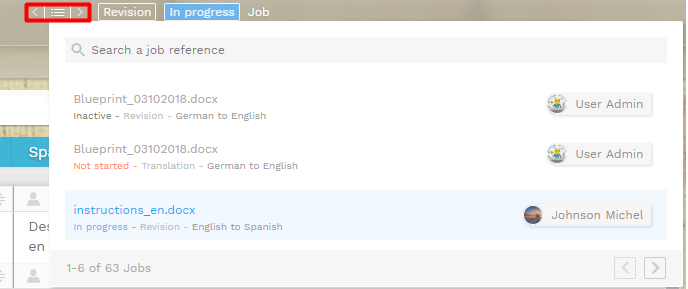 The job's list can be used for navigating the most recent jobs which are still open in your platform without exiting the Editor. This means, the Job's menu will:
NOT present the following items: Closed / Completed / Cancelled / Inactive jobs.

Moreover, jobs in the Proposal / Not Started / In Progress status will be listed if created in the last 2 months. Jobs older than that will need to be opened from the Jobs tab.

Access Rights Limitations
Some user profiles allow for seeing jobs being performed by other users. The status of the job is colored to highlight this information.