Wordbee Translator Reports
This option may not be available for your subscription. Please contact our sales team at sales@Wordbee.com.

In the Wordbee Translator reporting module, you can find an array of useful reports organized in two different categories:
Management reports
Financial reports
Point to the down arrow next to My Company on the menu bar.
Click on Reports.
Filter the report you want from the upper part of the Reports page. You may choose between All, Financial, Management, Orders and Projects.
Select a given report from the table of proposed ones.
In some reports you can choose the year and the month or quarter from a list.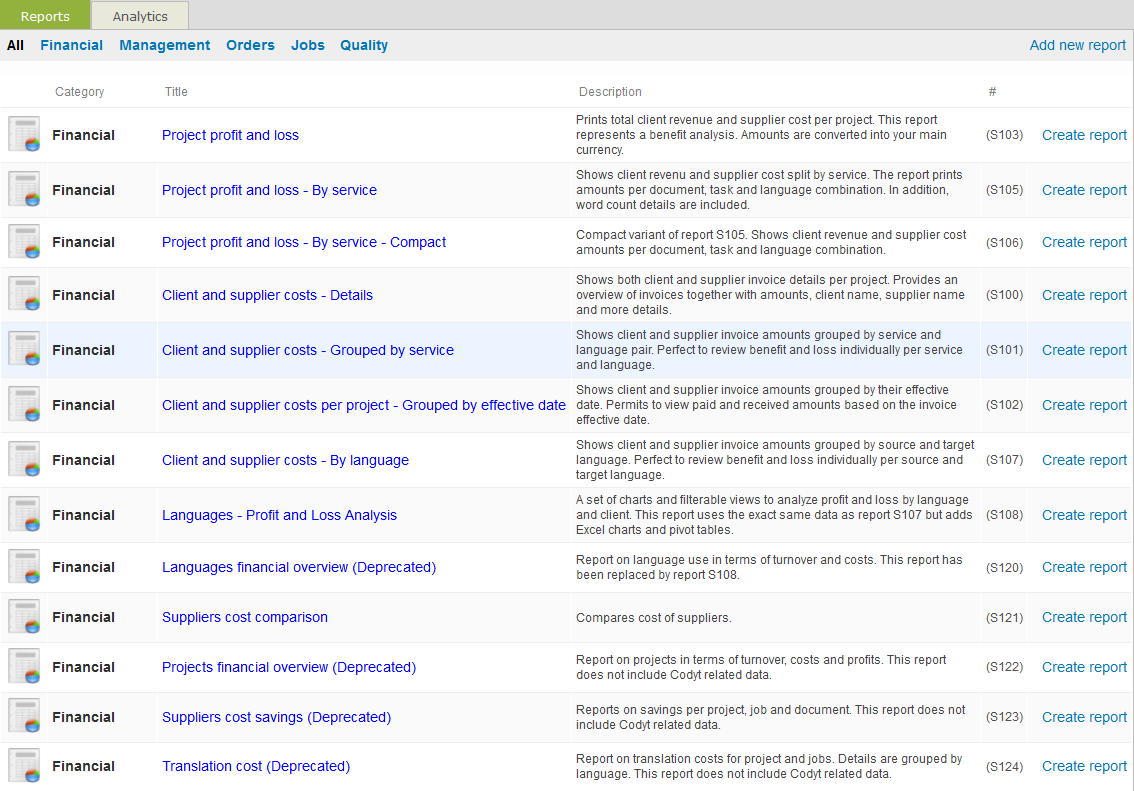 Click on Create report and then on Download to export the selected report.
Related topics