Set access rights to Terminology Management
In this article, you can learn how to define which users and groups have lookup, update and administration privileges to your terminology databases.
How to get here
In Terminology Management and TBX customization, use the Access rights link to open the page where you can give or restrict access to your terminology management tool per type of user profile.

For Terminologists:
Select the user profile and go to the Terminology Management. Edit the settings if you need to adjust the access rights.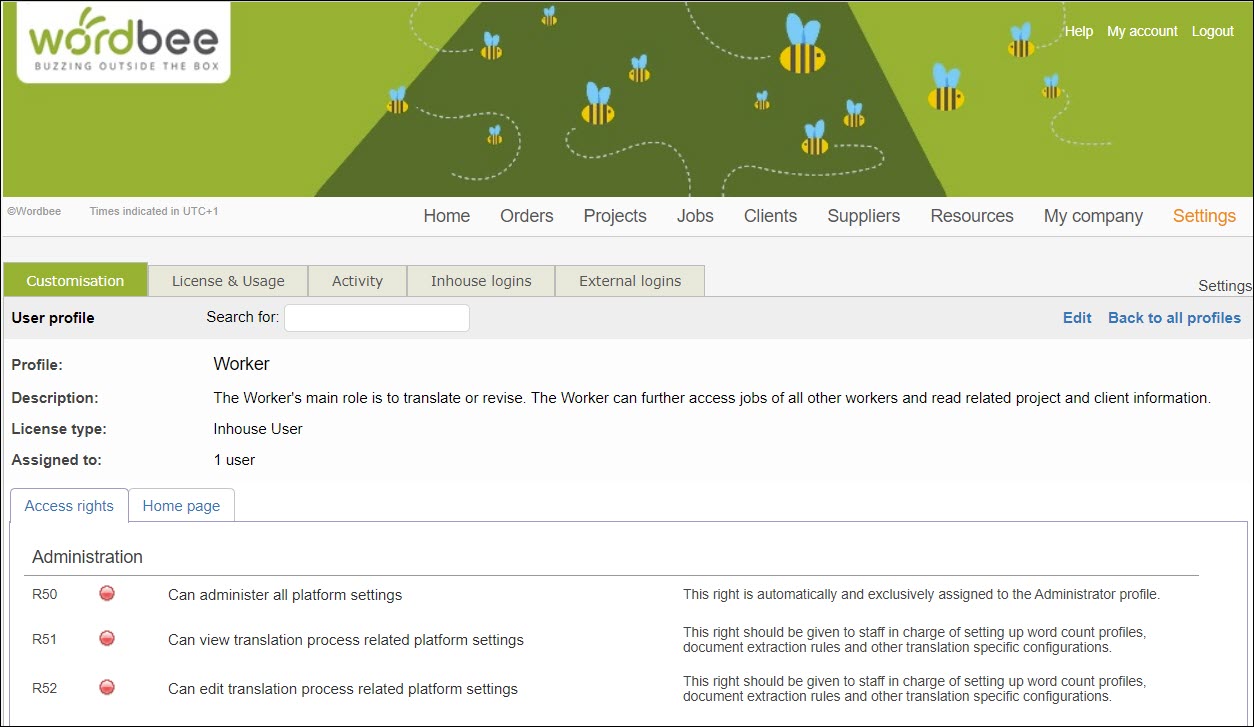 Here you can also adjust the access rights for Resources: translation memories and terminology databases.

Read-only rights are granted for these users who need to verify term details while translating.
Under the Access Right section 'Jobs', the right 'R320' controls the access to Term Base entries in the Term Management popup, via the Editor.

Although the current right refers to all attached resources, when the Term Management tool is enabled and Term Base hits are found within the scope of a job, only the matching entries are displayed with their metadata in the popup.
This is what you will be able to find in the Editor, while looking at the details of a Term via the Translation Finder.

If R320 is enabled, no editing is possible for external translators (contents are read-only).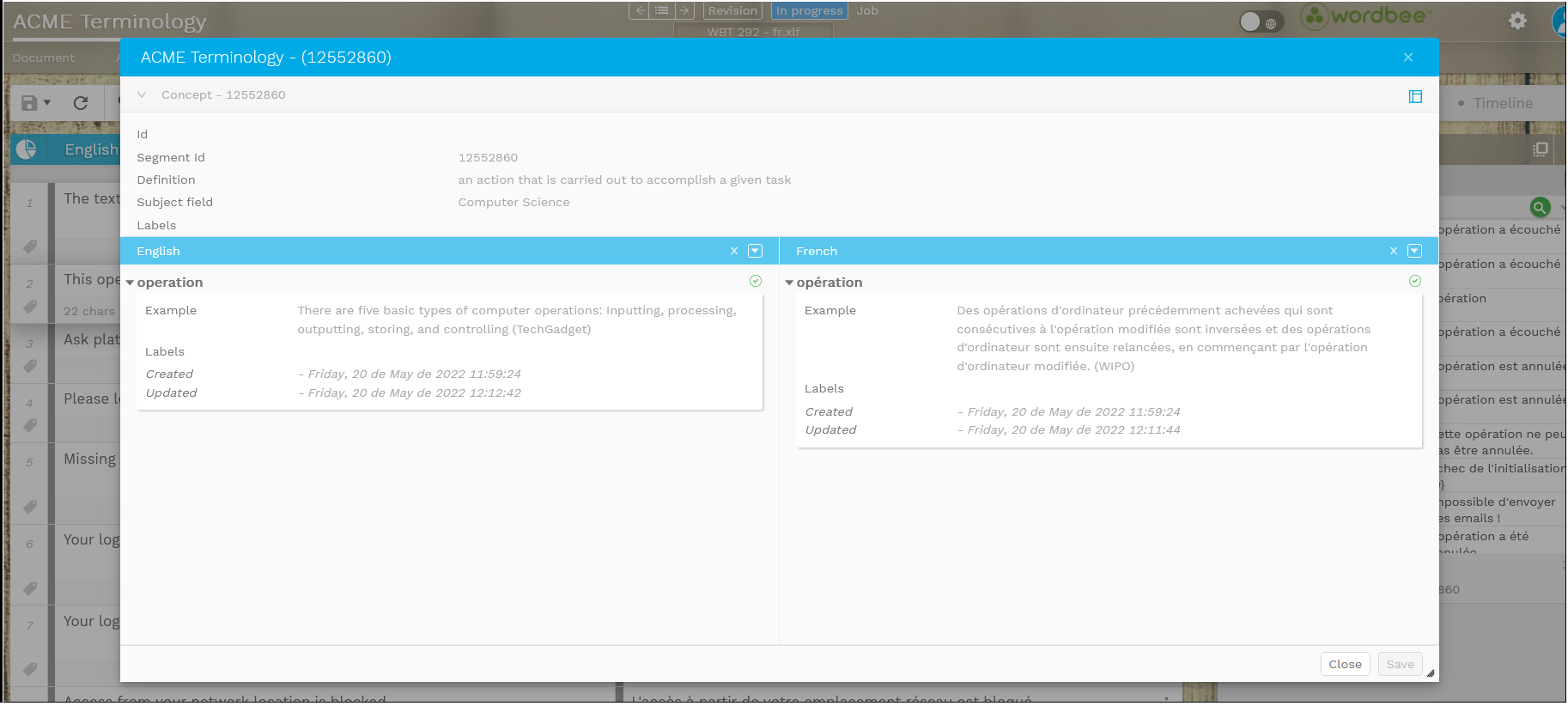 However, hits from Translation Memories will remain editable, in case changes need to be done on the fly.
Since R320 controls the access to all resources and database types attached to the project, make sure you get clear instructions from your manager about which resources are available for consultation and which require rework.
The terms and conditions laid down for your jobs are a good reference to help teams focus on the requirements of each assignment/project.