Settings for automatic Sentiment Analysis
Sentiment Analysis can help identify the attitude of a source text or translation with respect to the overall contextual polarity or emotional reaction. A translation may be perfect yet lack the emotional content that you want to convey. This is why we integrate all tooling necessary to ensure the accuracy of both linguistic aspects and style. This is important when translating marketing or advertisement content, web sites or other public-facing material.
How to configure
You can configure this feature under Settings, then Sentiment analysis and switch on a system: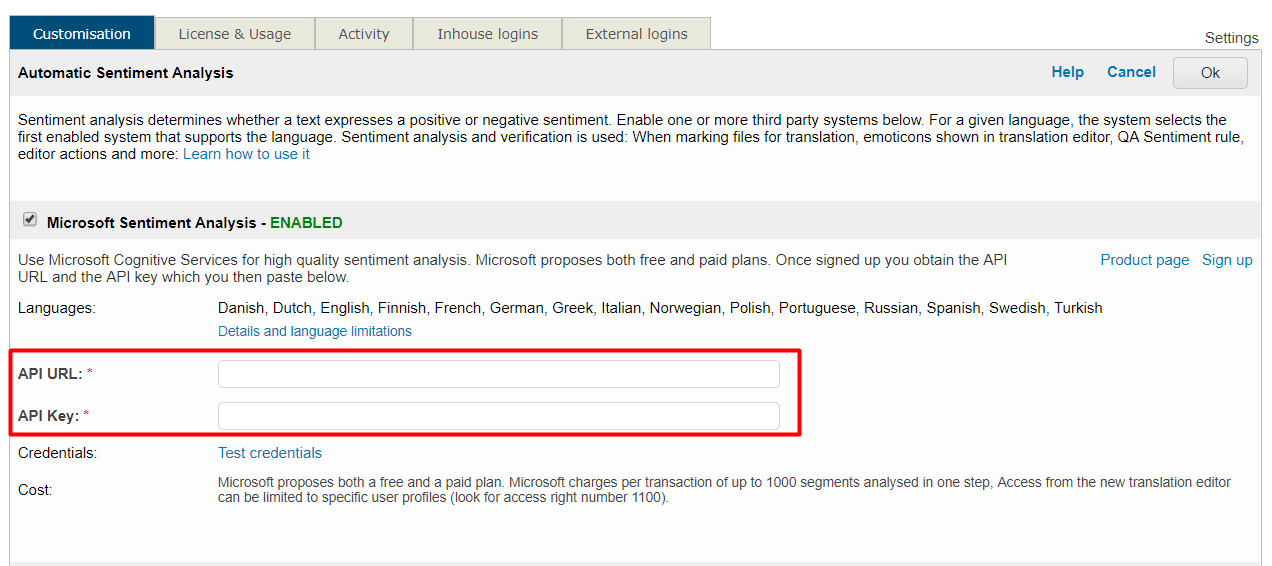 Systems available in Wordbee Translator that support sentiment analysis:
Microsoft Cognitive Service: Top quality sentiment analysis in many languages

Polyglot (hosted by Wordbee): Over 130 languages. Less accurate for Asian or less spoken languages.

Random: Simply assigns random scores. For testing purposes only.
---
Learn more
How to boost quality with Sentiment Analysis