We know that focusing on the content can sometimes be very exhausting so we have equipped our Translation Editor with a feature that allows you to detect and auto correct any possible typos you may produce while writing.
The smart assistant is your best ally when it comes to anticipate your mistakes and correct them.
You can decide which categories you want to keep enabled active so you get alerts in form of icons while editing your segments and you can even activate the autocorrect option so that some of the problems get fixed directly by the system.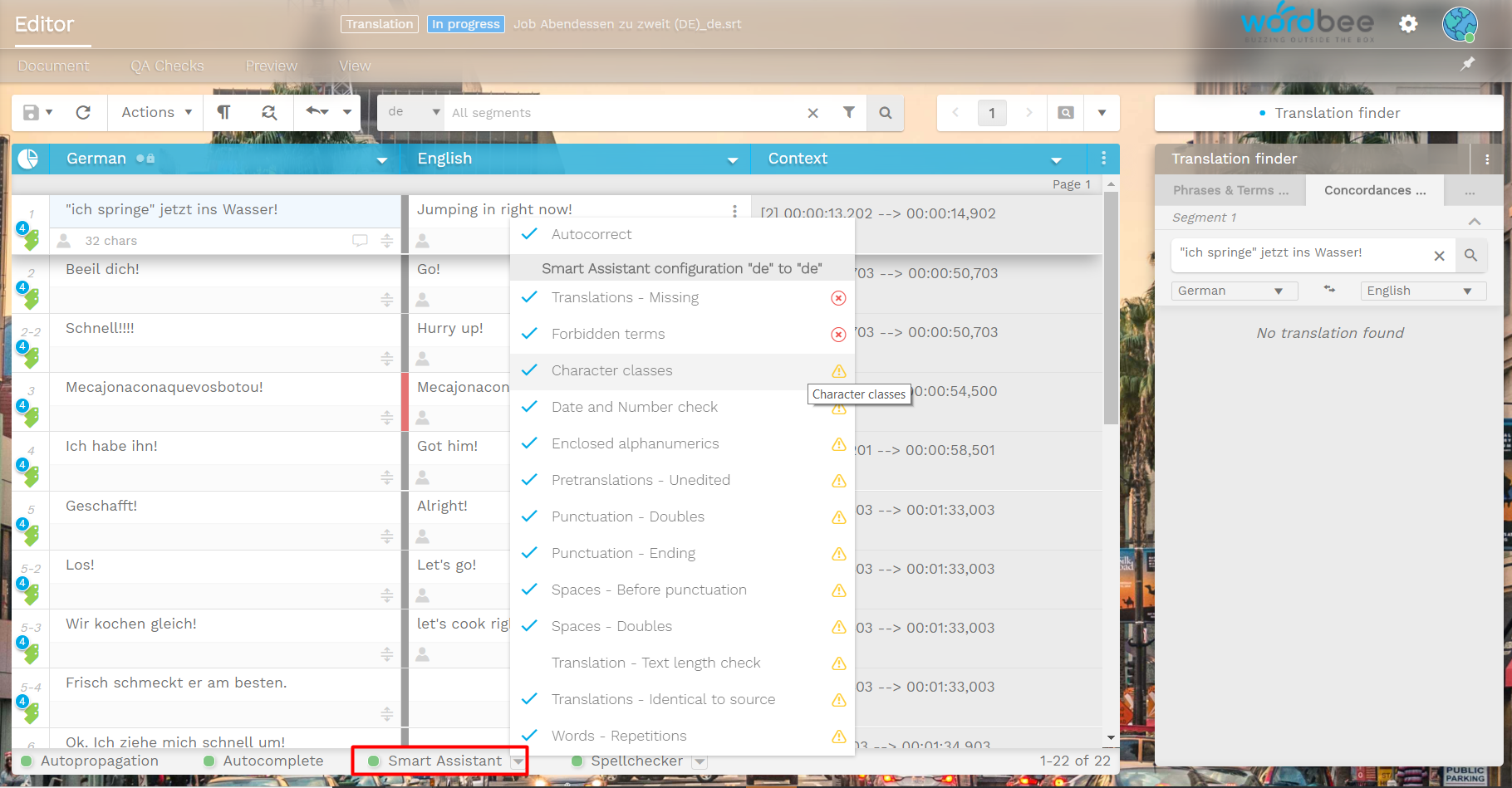 The categories available in the smart assistant are also part of your QA profile so that there is no way you miss any of the relevant information highlighted at any level.
The autocorrect option
Includes a handful of possible fixes that will be modified as you type.
This can be handy for example if you wich to enter specific punctuation marks for a specific target language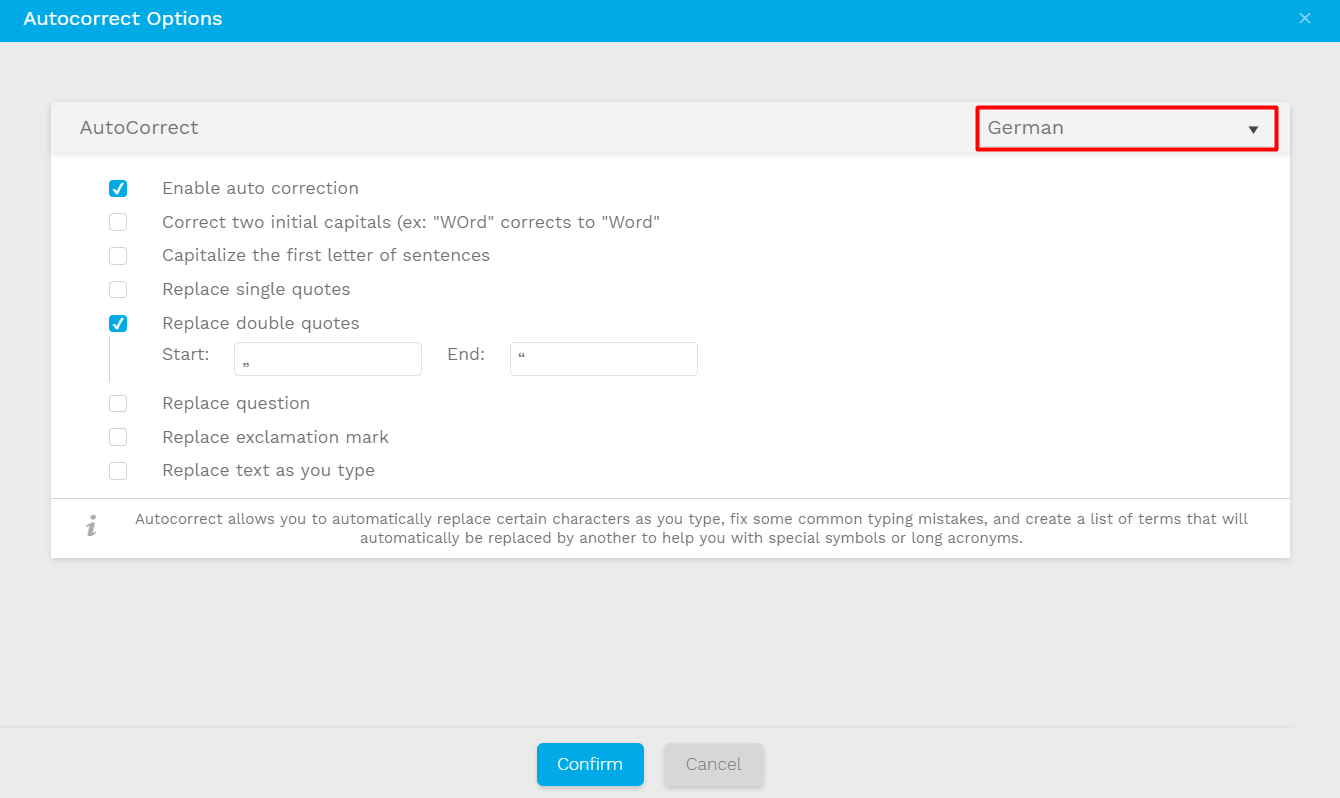 If at some point you want to focus more in the contents that in their form, you can always turn off the smart assistant by just clicking on it and the feature will be disabled.