Uploading a Custom Supplier Invoice
In order for a supplier to upload an invoice into Wordbee Translator, the project manager must first enable the appropriate settings and complete the configuration steps in the system to allow them to do so. More information about this process can be found on the Enabling Supplier Invoice Uploading page.
A supplier can upload their own invoice for a project and enter their own invoice number when connecting to his Wordbee workspace. Once connected, the supplier will need to go to My company > Invoices: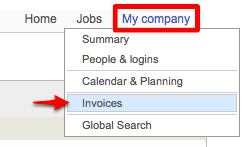 Then they will need to click on Select for the desired invoice.

Next, they will need to click on Attach to the right of Invoice to open a pop-up window for uploading the invoice:

In the provided pop-up window, click on Select to browse to the invoice and choose the file for the upload.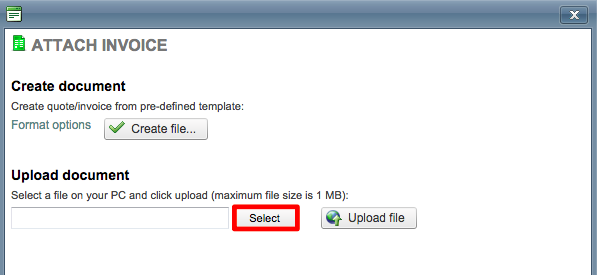 Click on Upload File once the invoice has been chosen.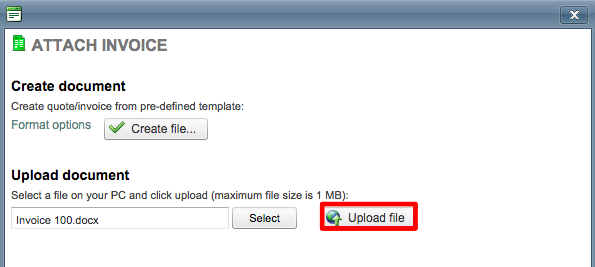 Once the invoice has been uploaded, the screen will appear as shown below: