Using Comments Categories
Comments categories may be set up so that the translator may leave comments to the revisor or questions for the project manager about a specific segment. They are also used by agencies to provide propositions to the client. These items are entered when they log into the system and access the Translation Editor.
The Comments & Discussion section resides at the bottom of the Translation Editor and will need to be expanded to be seen.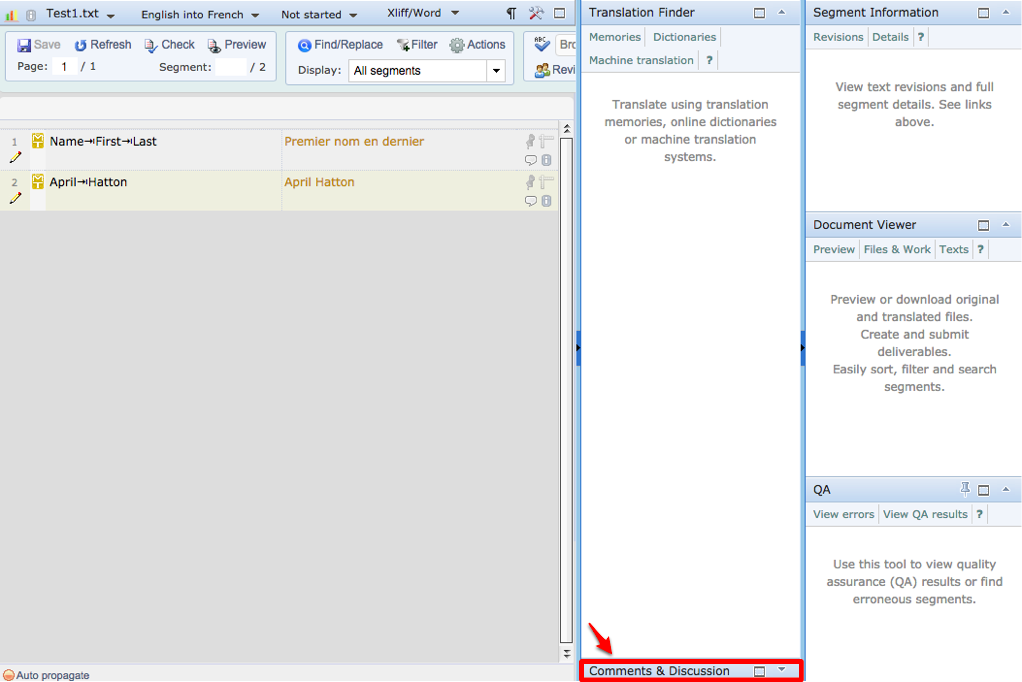 The following sections have been provided to show how comments are added for a category and how to view specific categories within the Translation Editor:
Entering Comments by Category
To leave a comment on a segment, first click on the Comment Icon to the right of the desired segment.

In the Comments Section, click on the Comment Icon and then select the appropriate category.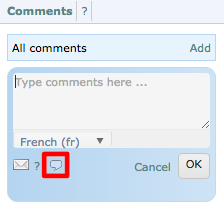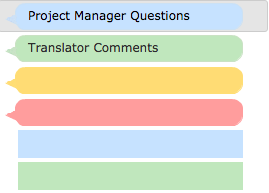 Then click on the box containing this text "Type comments here..." to enter the comment or question.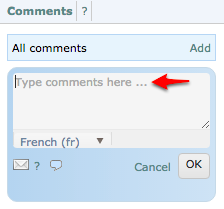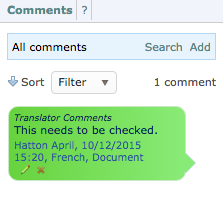 Viewing Comment Categories
If you need to view the current comments left on a segment or segments within a file by category, first select the segment by clicking on it and then click on the Filter drop-down menu within the Comments section of the Translation Editor.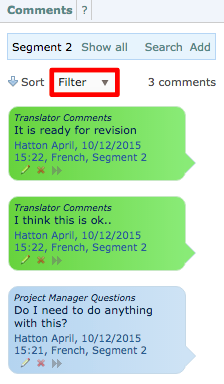 Next, click on the Comments Icon and choose the category you want to view in this section. For this example, we will be selecting "Translator Comments".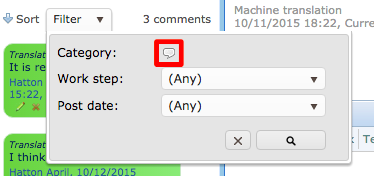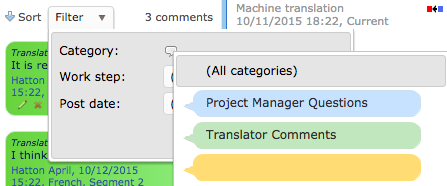 Then click on the Search Button (Magnifying Glass) to view only comments for that category that have been added to the selected segment within the Translation Editor.