Create a Word Count Profile
When launching a word count, Wordbee will calculate the number of characters, words, segments and repetitions present in the document(s) to translate. If you have attached a translation memory to the project, Wordbee will also pre-translate the document(s) from it.
You need to create a word count profile to: (for example)
Determine the percentage of match under which Wordbee should not pre-translate

Define the match intervals you want to display in the word count

Decide to translate

text not already pre-translated by the translation memory via

machine translation.
To create a word count profile, follow these steps:
Step 1: Create a Word Count Profile
Click on Settings on the Menu Bar of your platform and then on Configure next to Word Counting.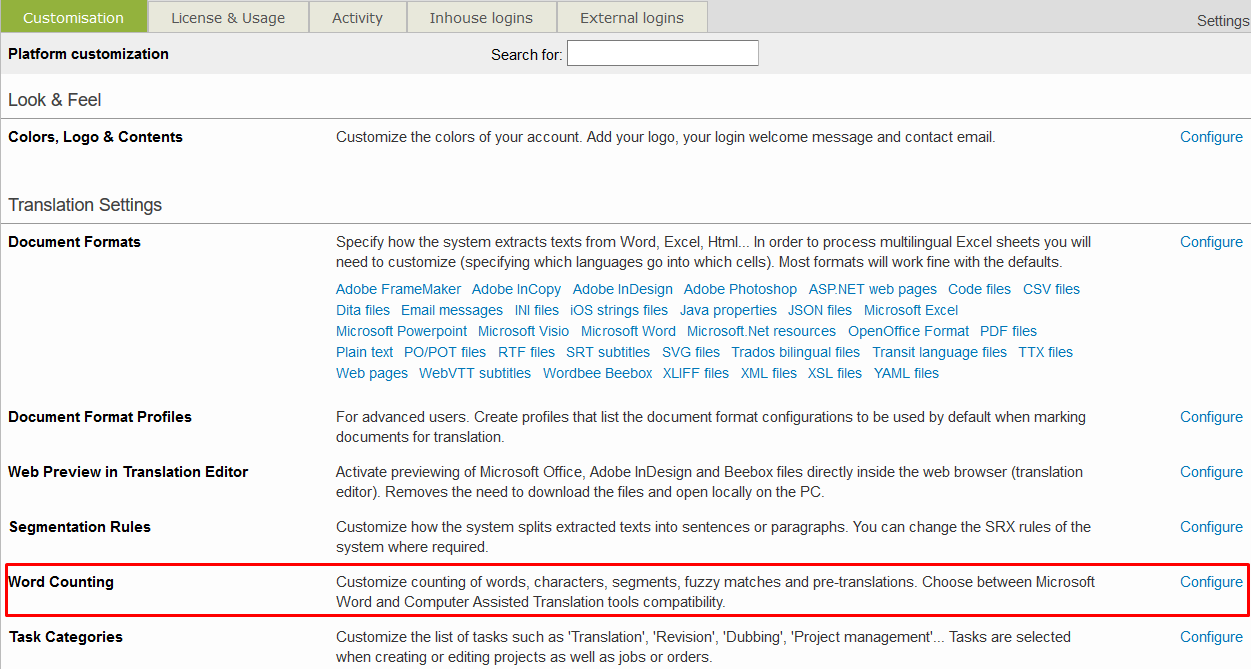 On the following page, you will find the default configuration, you can customize it by clicking on Select and then Edit or create a new one by clicking on Add new.

The following page will open and you will need to configure the word count profile. Enter a name for the configuration, select a count algorithm, define fuzzy match intervals, and change any needed options. Then click on Save.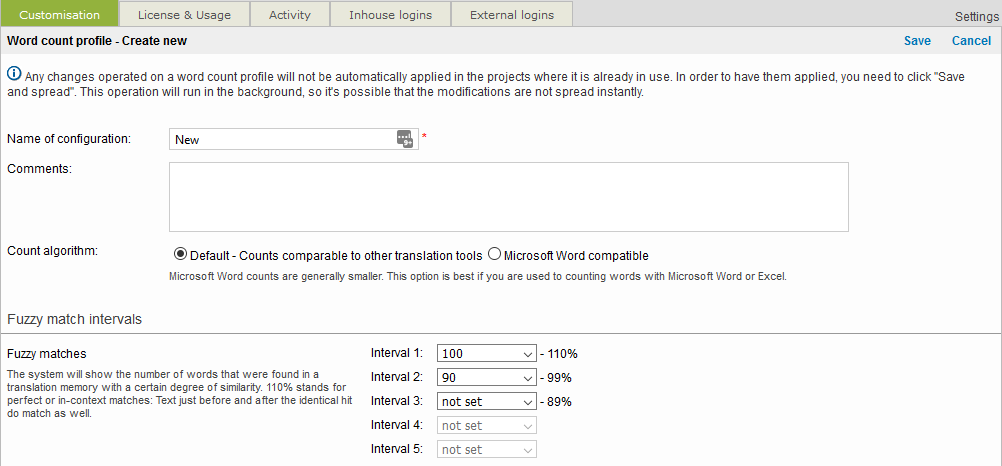 For more information about the configuration options for word counting, please see Word Counting [ARCHIVED] in the Administration section.
Step 2: Assign the Configuration to a Project
Now that you have created a word count configuration, you should select it in projects: