Creating and Managing Translation Projects
After you have performed the initial configuration steps for Wordbee Translator, you will be ready to create projects in the system for managing work, assigning jobs, cost management, and more. You have two project options in Wordbee: Standard and CoDyt.
Create projects
The following pages will show you how to configure both types of projects in the system:

Manage projects
One of the first things you will need to do to organise the work around the project is to become the manager of that project. This will allow your team to know you are in charge of all activities related to that particular project (job assignment, communication with the suppliers during translation work, resource maintenance, etc,)
Becoming the manager of a project is as easy as clicking on the link assign to me on the top right corner.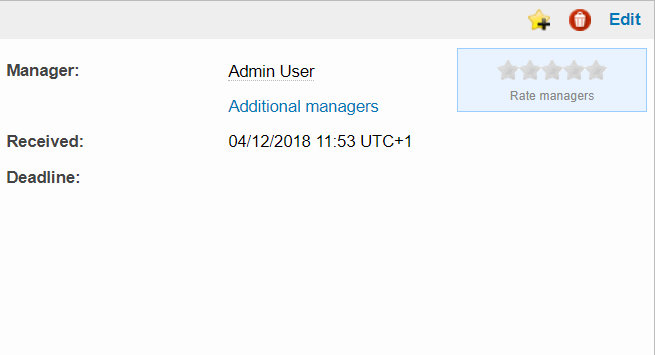 Set additional managers
Depending on your project requirements, you may need to define more than one manager or even specific managers for each language combination.
Use the additional managers link to check or define additional people to be on the copy of for the updates of the project.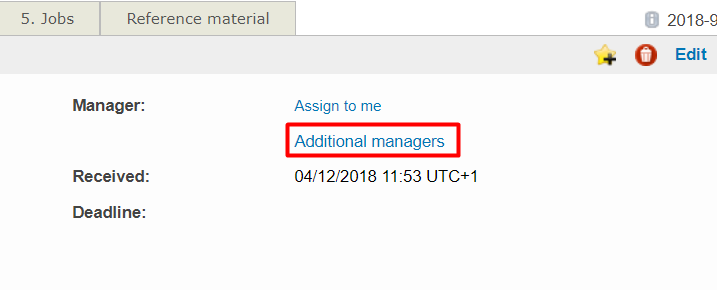 Note you can define managers to follow-up on all events (any language pair applies) or for events in a specific language combination. This will allow you to dispatch the work right away only notifying these users when relevant questions or events happen for their language pair.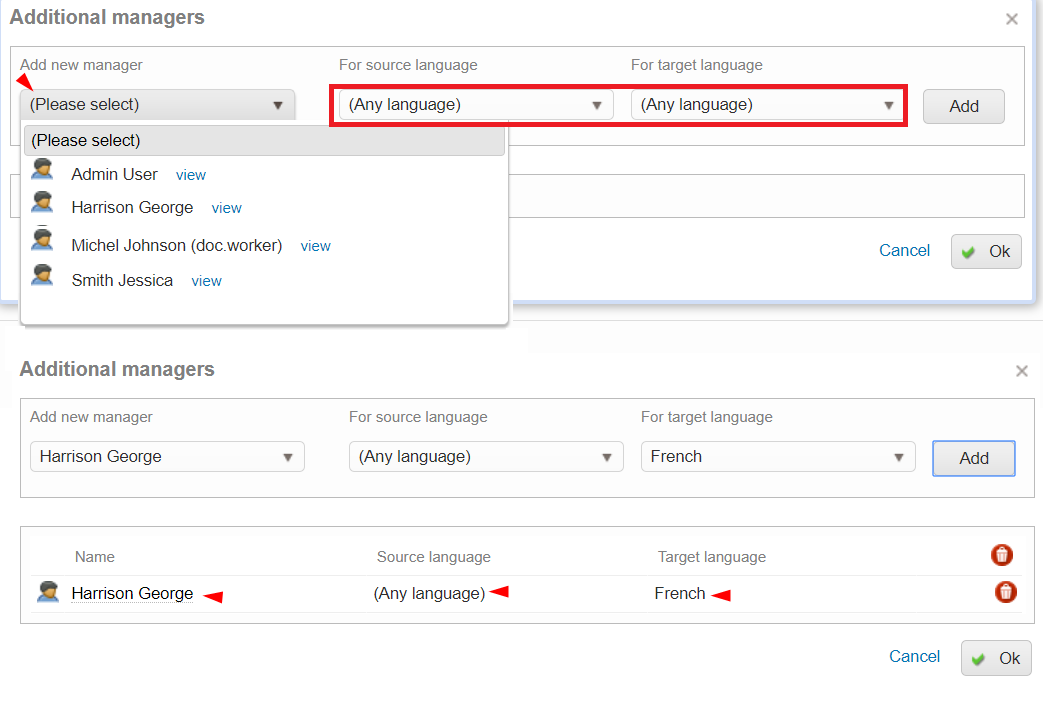 Once changes are saved, you can check the details of the management team of the project by clicking the additional managers' field.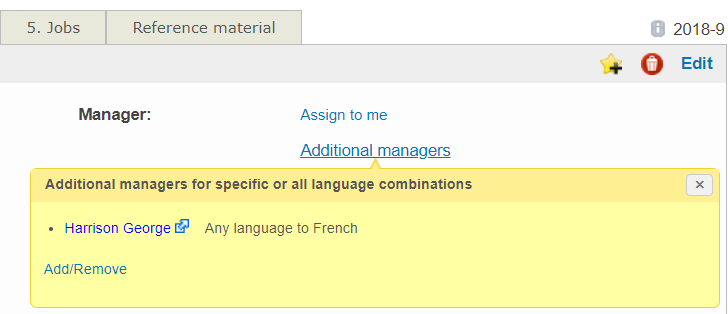 You can modify these settings any time you want by using the add/remove option at the bottom of that box.

Remember
Your team and you can use the Manager information in the main Project Dashboard as a filter as well as a column to have better visibility of all activities at this level