Exporting Linguistic Resources
We recommend that you export the Translation Memories/Project Memories in TMX format and the terminology databases in TBX format, which are the standard formats used in the translation industry. If you just wish to be able to easily navigate the results of your resources, then you may want to export them in Excel (.xls) format. See this GIF video to learn how to export a termbase.
How to export a resource in TMX format
Step 1. Go to Resources and select the type of resource you would like to export, translation memories or terminology databases.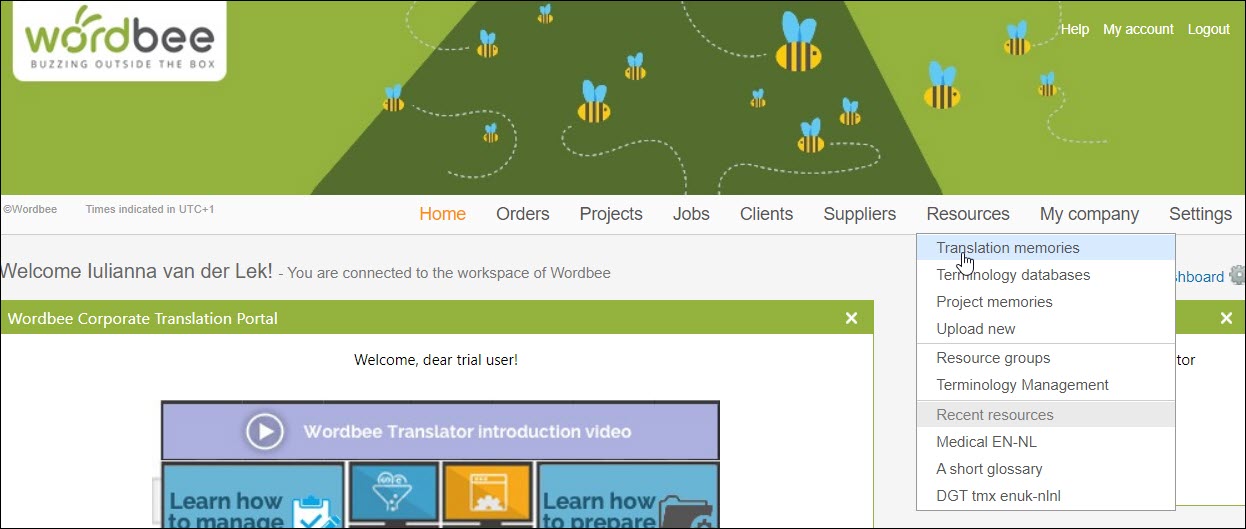 Step 2. The Resource details screen will open. Click on the Export tab.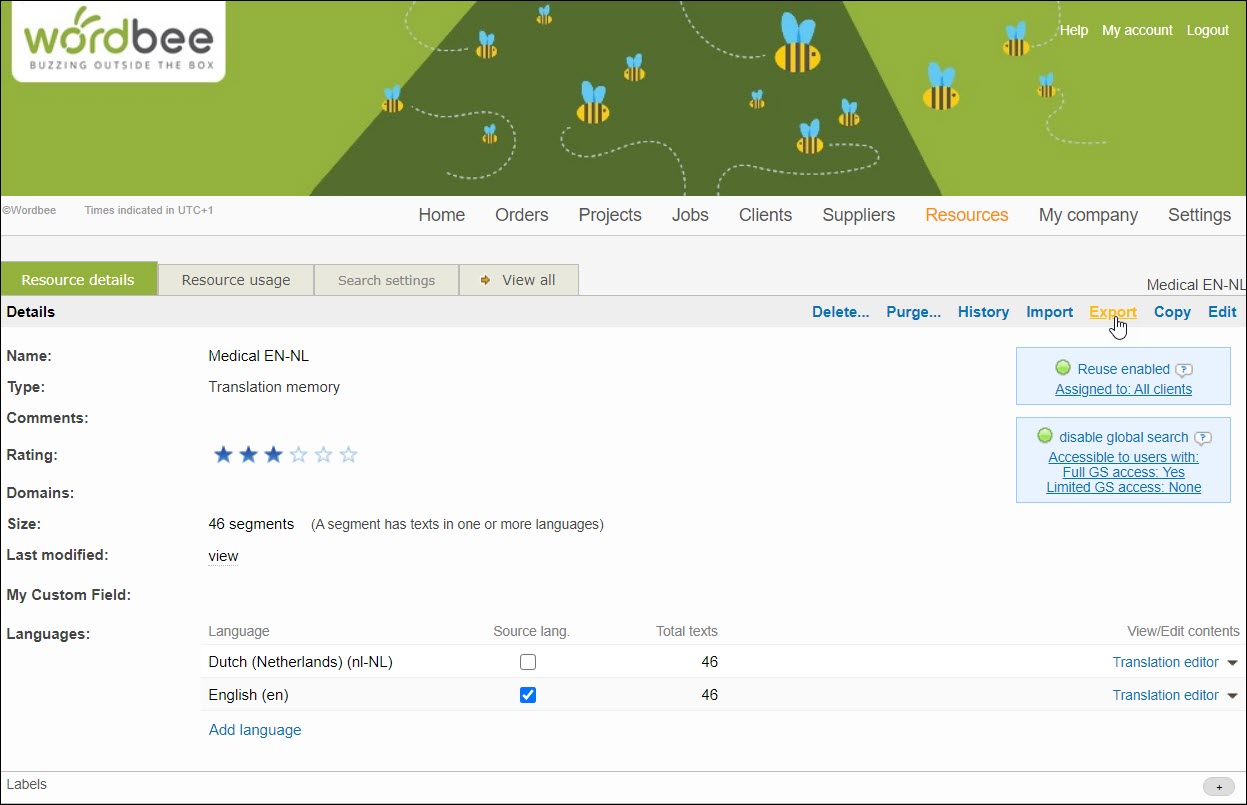 Step 3. The Export segments window will open. Here you can select the File Format in which you want to export your translation memory. Supported export formats are TMX, Excel (.xls and .xlsx), CSV, and Open Office Calc.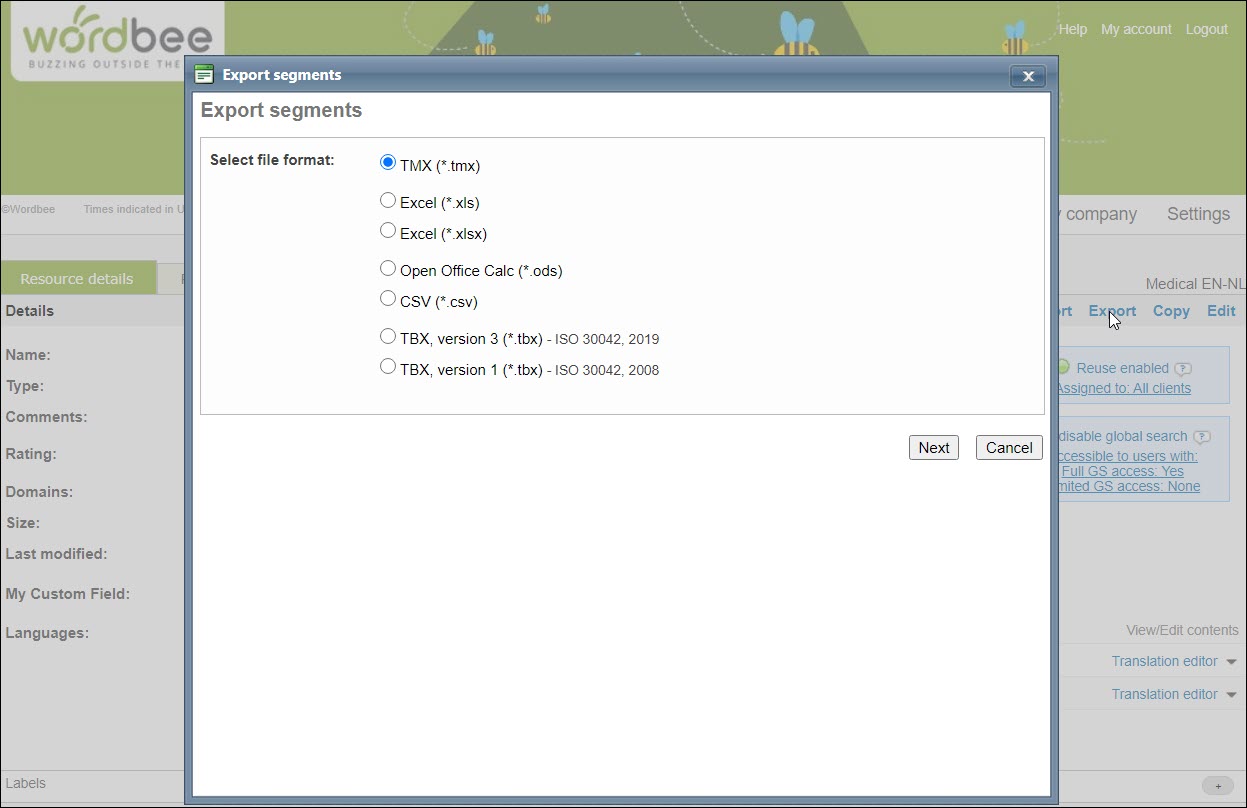 Use TMX if you want to keep some additional metadata of your resource available. This could be useful if you are running some maintenance in your resources and need to keep track of additional fields.
The resource will be exported as a .zip archive file for the selected format type and additional options may be configured.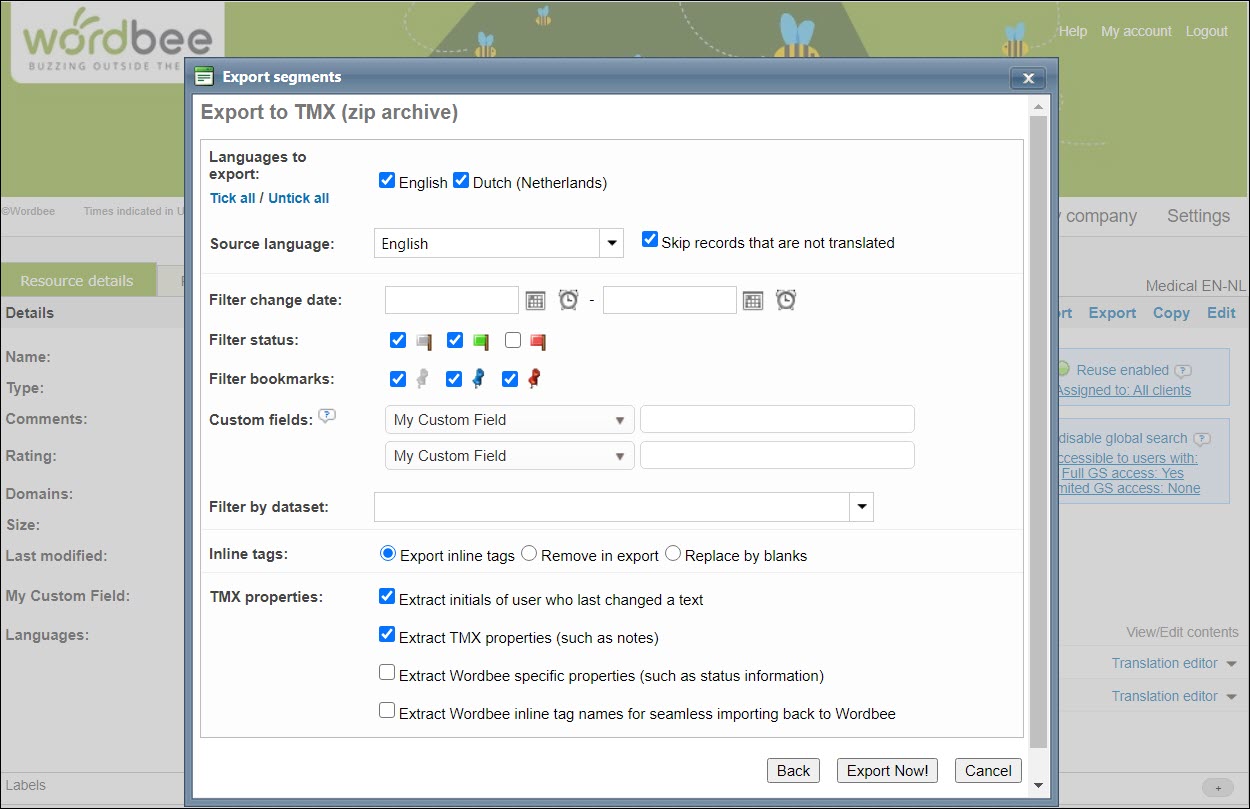 By default, all languages will be chosen for the export. Untick the languages that you do now want to export.

Use the Source Language drop-down menu to configure a different language as the source language. Records that have not been translated will be skipped by default unless you untick the Skip records that are not translated option.

Configure the export filters including the filter change date, status, bookmarks and Custom Fields.

You can also export inline tags, ignore them or replace them with blanks.

Once you have configured your export options, click on Export Now to export your translation memory file in TMX format.
It is not possible to export Custom Field values & Labels. You can however filter to extract entries with a certain custom field value. This allows you to export and import the files into a third-party tool in an organized manner. The actual values will be lost.
Additional configuration options are provided for each file type that you export!