How can I know when a translator accepts/finishes an assignment?
Question
How can I be informed when a translation job is taken or delivered?
Answer
Wordbee Translator notifies relevant users for any change or activity within projects. This means that, by default, a manager user in charge of a specific project will be notified of all important activities. You can view the list of all events for which you will be notified in My account > Notifications. You can also edit these default values depending on your needs.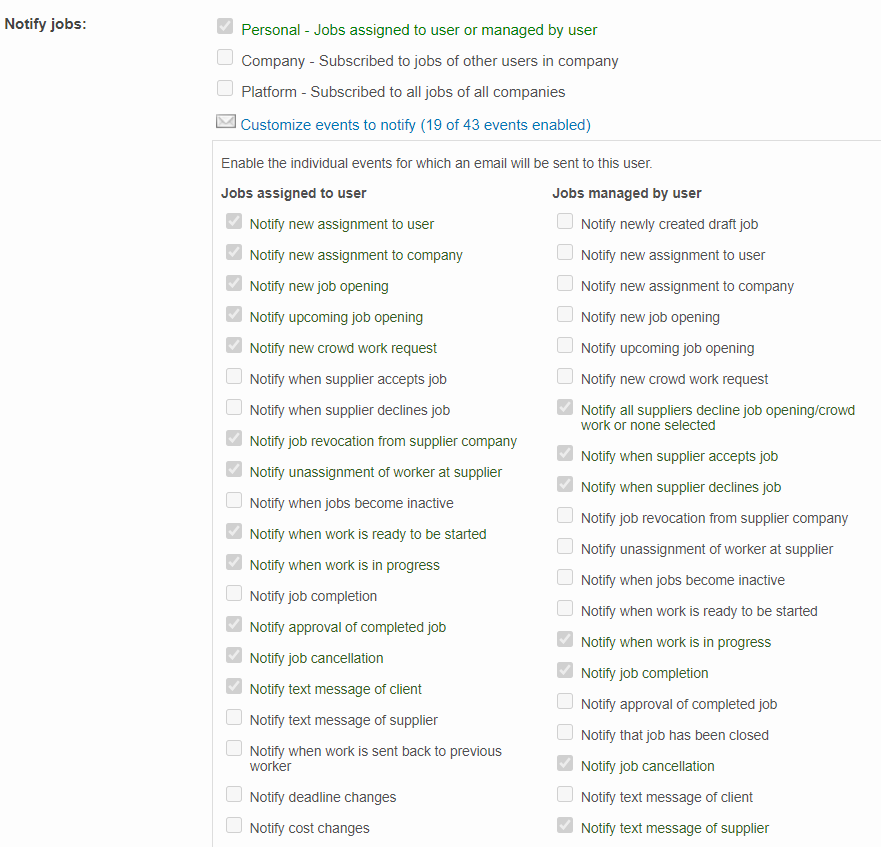 In the example above, I can see that I will be notified of the events supplier accepts job and job completion for all jobs I manage.
Learn more