How to update your personal profile (external users)
Learn how to manage your personal details and credentials
System administrators can decide what kind of information they want to grant you access to or if you should have the right to modify any specific field in your profile or the activities you are involved.
The following list of access rights can be accommodated to each user profile so you people perform the actions described below:
By default, some inhouse users will be able to update supplier company records. It is up to your system administrator to define the level of visibility you will have on each of the categories above (read only or read&write access)
User profile and company details
All the information of your company will be entered by the platform owners. This includes:
Company general details
Contact person
Contact and billing address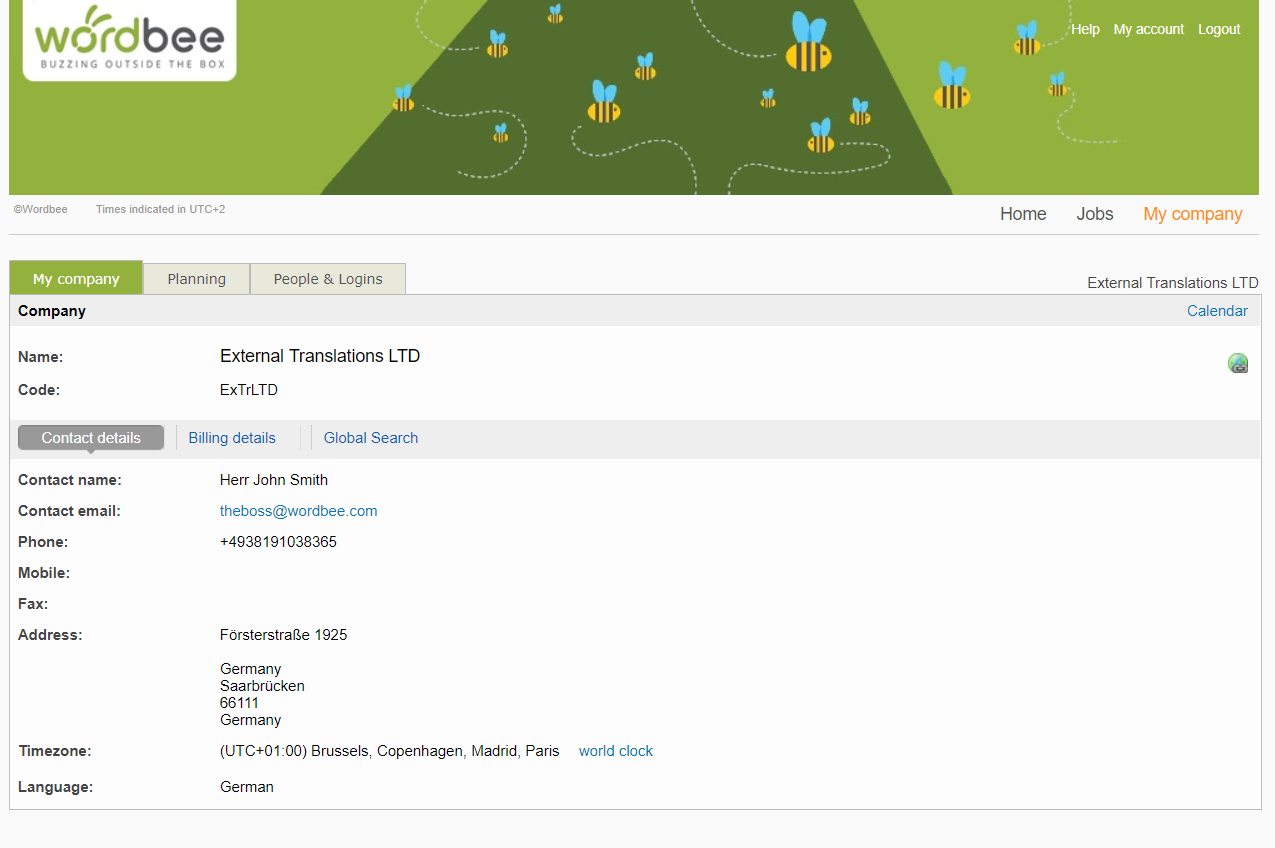 Note that also the communication language for your email notifications will be set in the main page of your company profile. If you wish to change this configuration please let your inhouse manager know.
Pricelist and service portfolio
The services defined in the pricelist will allow the users in your company to qualify for the jobs proposed in the Wordbee Translator platform.
Access rights: You will be able to update this section if you have been given specific access rights to amend all services and prices, as the screenshot below shows:

On the other hand, this section can also be accessible in read only mode or even totally hidden depending on the access rights configuration for your user profile.
Personal records of all users
Here the list of the common fields you will need to fill or communicate to complete your user profile:
Personal records
contact email*
initials allow you to keep your identity private when working in the Online Editor
Role
Further details may also be configured by means of custom fields (like your profile picture or geographic location, for example). This will allow the administrators to have a personalised dashboard with all relevant information they need to work efficiently.
contact email
As an external user you can keep your contact email private and disclose it only within your company: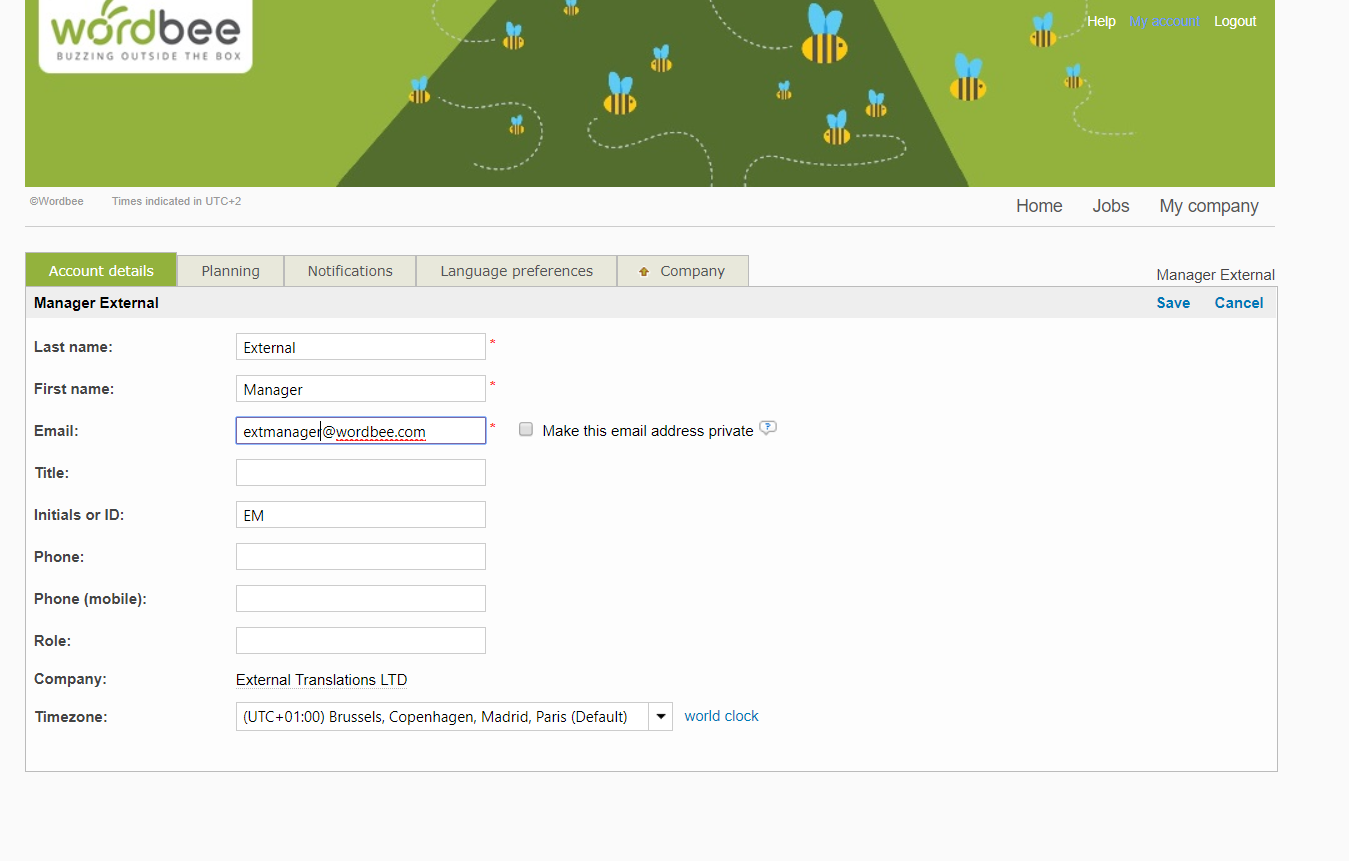 Personal Login details
<login> and <password> will be set manually by the user who creates the credentials (or automatically generated by the system if you import the user profiles via the import templates.

Since your login credentials may be shared with other stakeholders in your supplier company (floating licenses can be assigned for external users) you may or may not be able to update your login details (depending on the access rights defined at the beginning of the page).
Moreover, the user profile type will be assigned by the inhouse staff.