Making invoices available to suppliers
As an administrator, the first thing you will need to do in order to let your suppliers check the earnings they make by doing jobs in your Wordbee Platform is to enable the access rights that allows to see financial details on their company.
Check the access rights for the related user:
R440 and eventually R443 (if you want to show details on any quote or invoice or just the approved ones)
Learn all details in the related page How to remove access to invoicing information for the vendor company
2. Verify the default settings for each vendor company:
Check if they should be able to see these details right away (as soon as the quote/invoice is generated) or if they need to wait for some sort of automation put in place.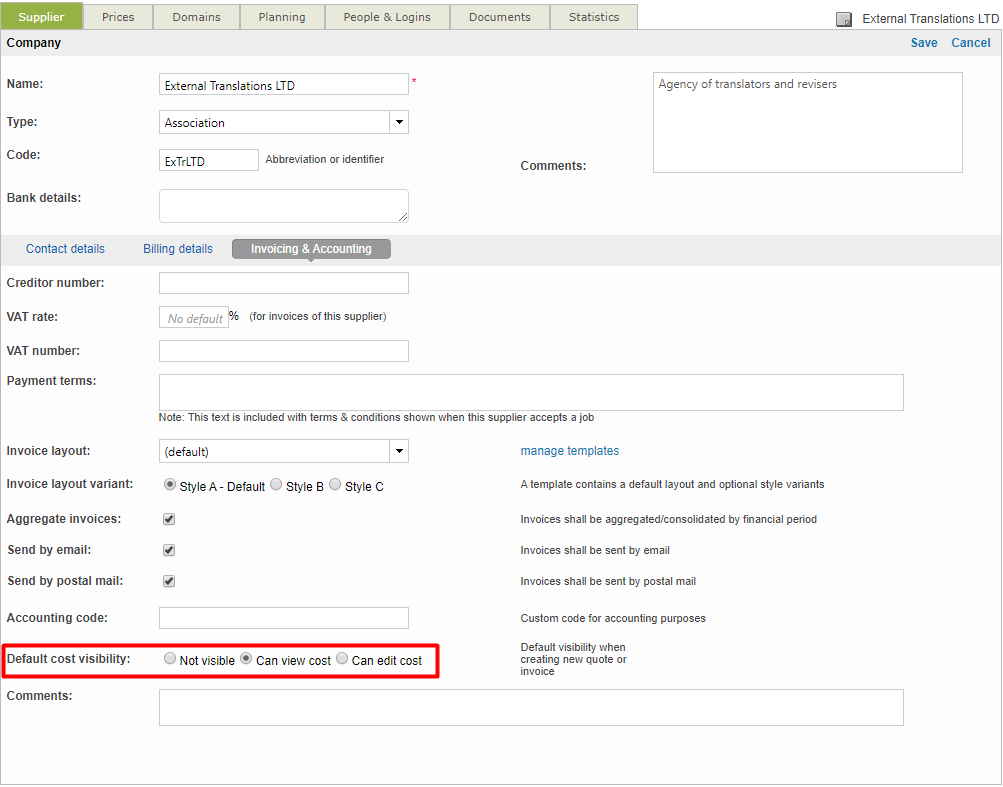 Manager users can also decide at what point they want to make invoices/quotes available, just by turning the visibility of this files on/off directly in the popup.

Learn more about this step in the related page of the documentation: Supplier costs in Codyt projects