Simple search
To find a specific term or a term beginning with a particular set of characters, proceed as follows:
Select your language.

Type in the search bar the term or the characters you want to lookup.

Click on the search button.
The search results will display only those concept entries containing the term you are looking for.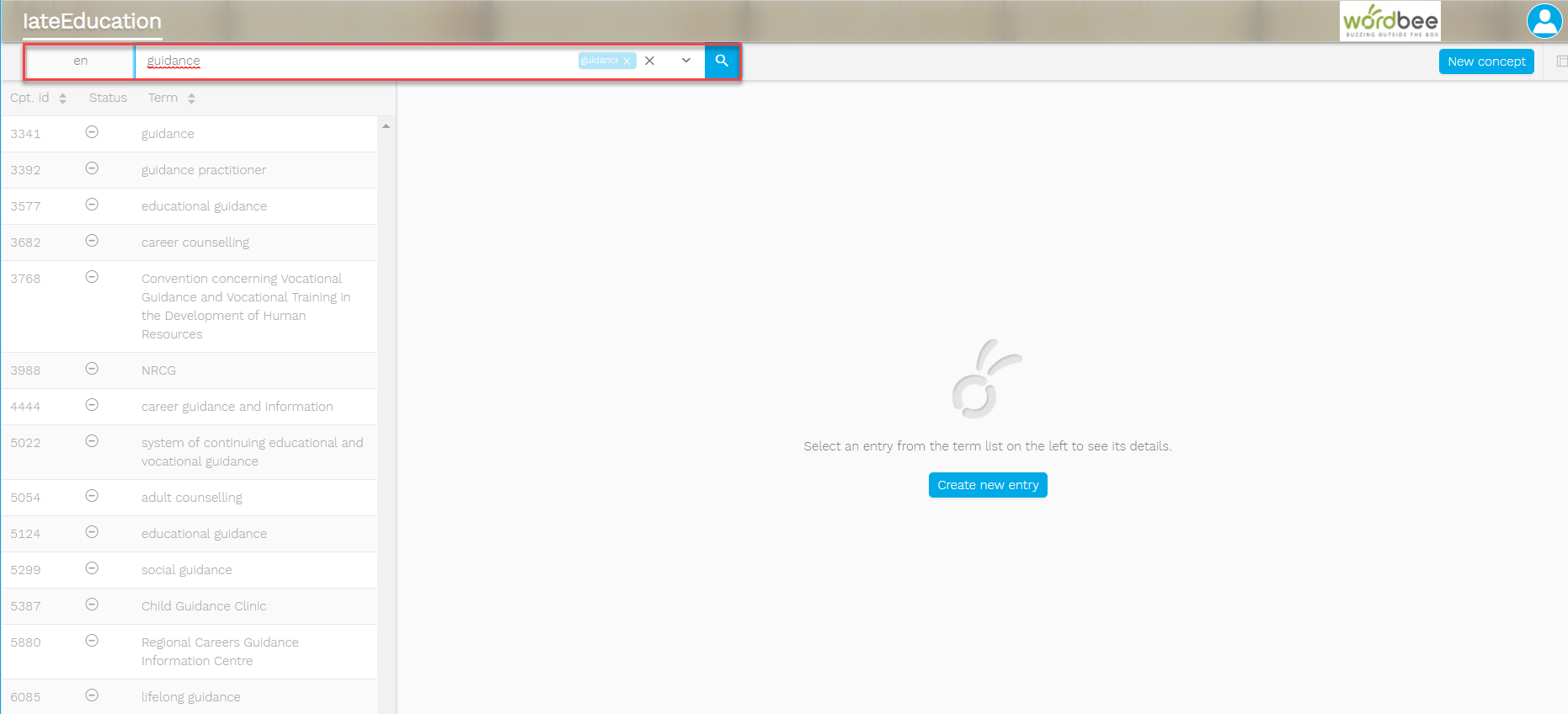 ---
Advanced search
You can refine the search results by setting conditions in the drop-down menu of the Search bar. For example, assuming that you want to search only for medium quality, validated entries, proceed as follows: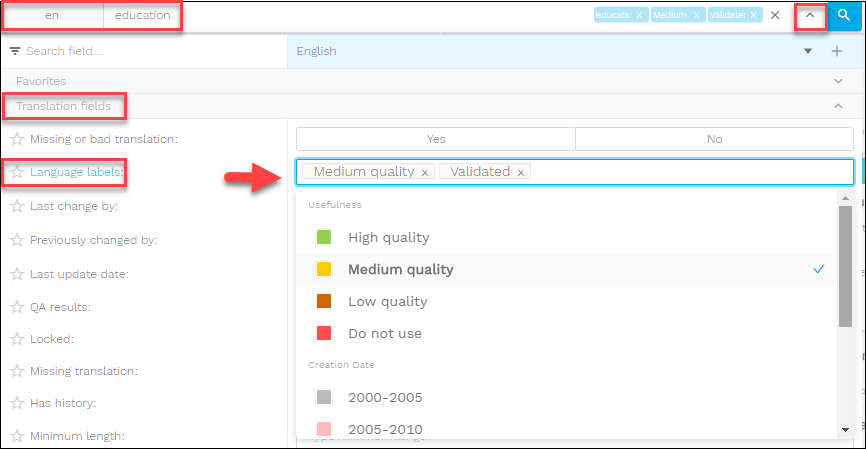 Type the term you want to lookup in the search bar.

Unfold the advanced search fields.

Unfold the Translation fields category.

Place your cursor in the Language labels search box and select the desired label.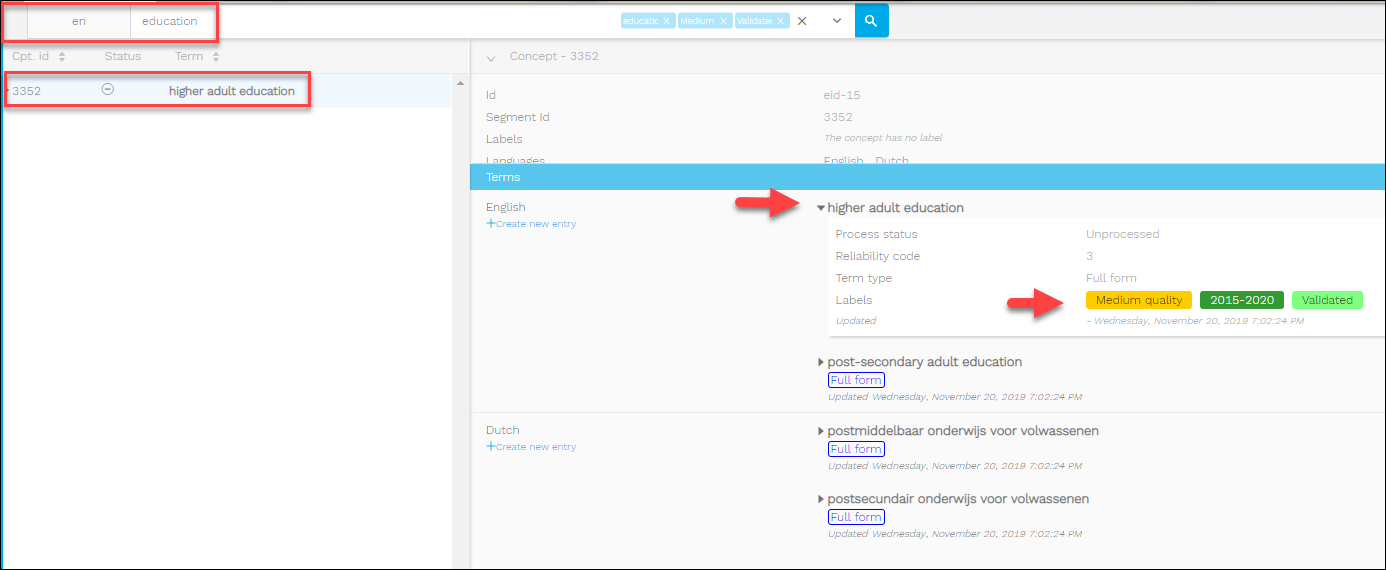 The search results will display only that entry that matches your search value: term, medium quality, validated.
It is not possible yet to perform a full-text search: e.g. lookup terms in all TBX text fields (definition, explanation, notes).