Source vs. Target Word Count
Wordbee is able to analyse your document to translate and automatically calculate its word count. By default, it is the number or source words that are being counted. If you want to know more about our default word counting, you can check our article on what is word counting and how to configure a customised profile.
It might happen, depending on the language combination you are working with, that your final text will expand or contract than the original document. For example, translating Spanish into English has a textual contraction of 15%. Other factors that might influence your word count are the domain of translation, quality of writing, terminology, etc. This is why you might decide to charge per target word instead of per source word.
This is possible in Wordbee, however it requires an extra manual step. This action can be triggered by users who have project/ job management permissions, therefore check your access rights before proceeding.
Here's a quick guide to configure your target word count on Wordbee, whether you are working on a Standard Project or a Codyt Project and how you can invoice vendors by translated text.
Target word count in Codyt Projects
Once you have opened your codyt project, go to the Counts & Cost tab, click on the Recount button and tick the option to count translated texts. Click on details to check translated text and any other detail about the word count.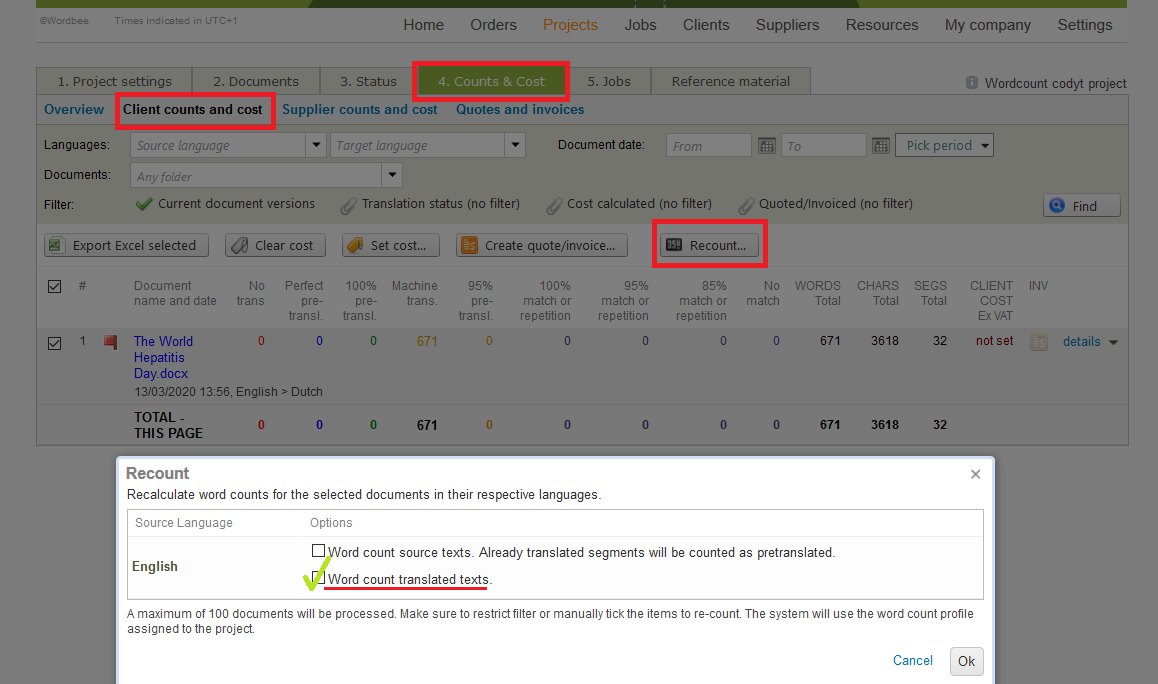 By clicking on the document "details", a new window will pop up with the details of the word-count, including the number of translated words.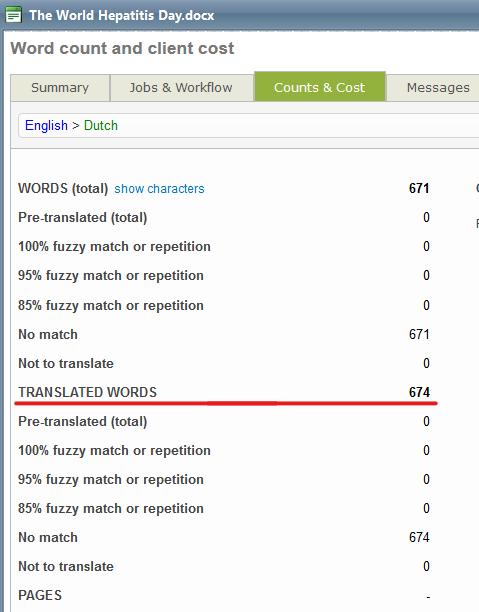 Target word count in Standard Projects
If you are working on a Standard Project, once the translation task is completed, you can count the number of translated word or characters by clicking on the magnifying glass icon.

A new window will open, click on "calculate now" to count the number of translated text. In the example below, source word count is 644 whilst target word count is 639.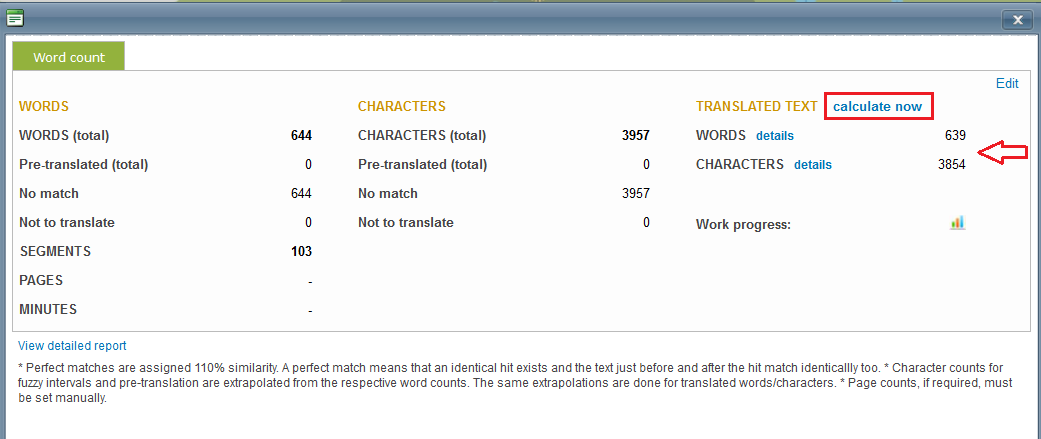 How to invoice your vendors by translated words?
Whether you are working on a Standard or Codyt project, modifying a quote and invoicing only translated word is simple. All you need to do after the recount is modifying the quote draft.
To invoice translated text reach the Cost tab in a Standard Project or the Counts & Cost tab in a Codyt Project, then click Select to modify the quote. The following steps apply to both type of projects.

On edit mode, add a new line, give it a name and insert all the necessary information required. In the quantity, write the number of translated text, e.g. for our previous example 639 translated words. You can also charge this service as back-translation if this is in your price list. Make sure to also insert the unit price to have your new cost automatically calculated.
You can now delete the lines from the previous automatic calculation and there you have it! A new quote for this job has been uploaded and it's ready to be sent.