How to update your personal profile
Learn how to manage your personal details and credentials
System administrators can decide what kind of information they want to grant you access to or if you should have the right to modify any specific field in your profile or the activities you are involved.
The following list of access rights can be accommodated to each user profile so you people perform the actions described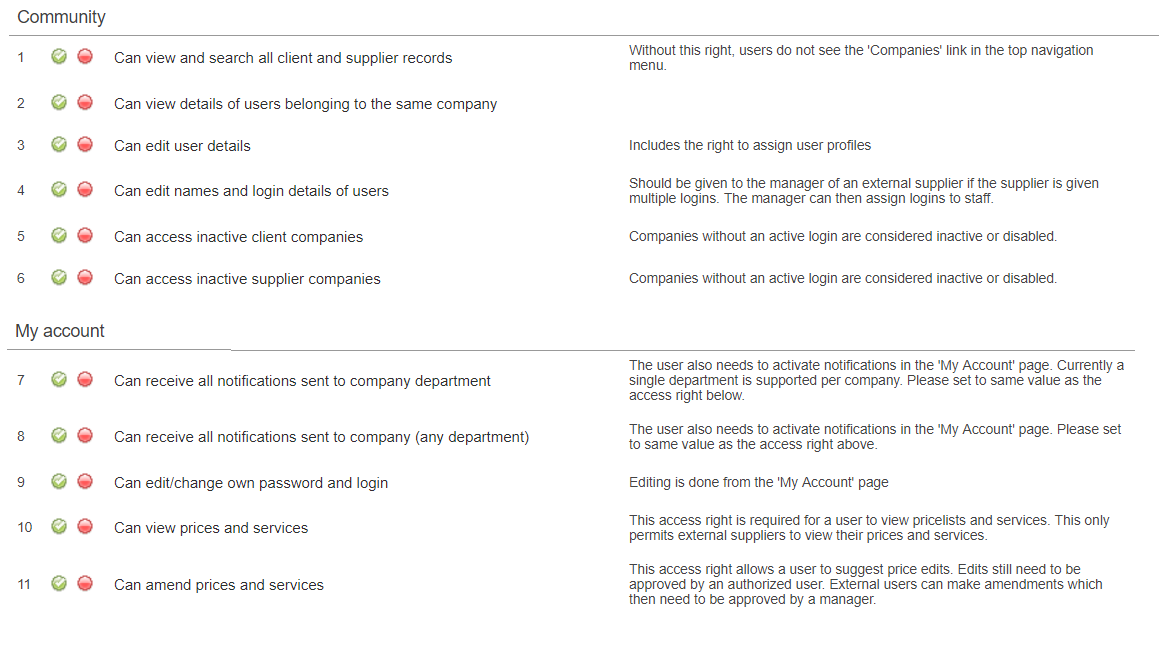 By default, inhouse users will be able to update client company and user records. It is up to your system administrator to define the level of visibility you will have on each of the categories above (read only or read&write access)
User general details
Here a list of the common fields you will need to fill or communicate to complete your user profile:
Personal records
contact email
initials allow you to keep your identity private when working in the Online Editor
Role
Further details may also be configured by means of custom fields (like your profile picture or geographic location, for example). This will allow the administrators to have a personalised dashboard with all relevant information they need to work efficiently.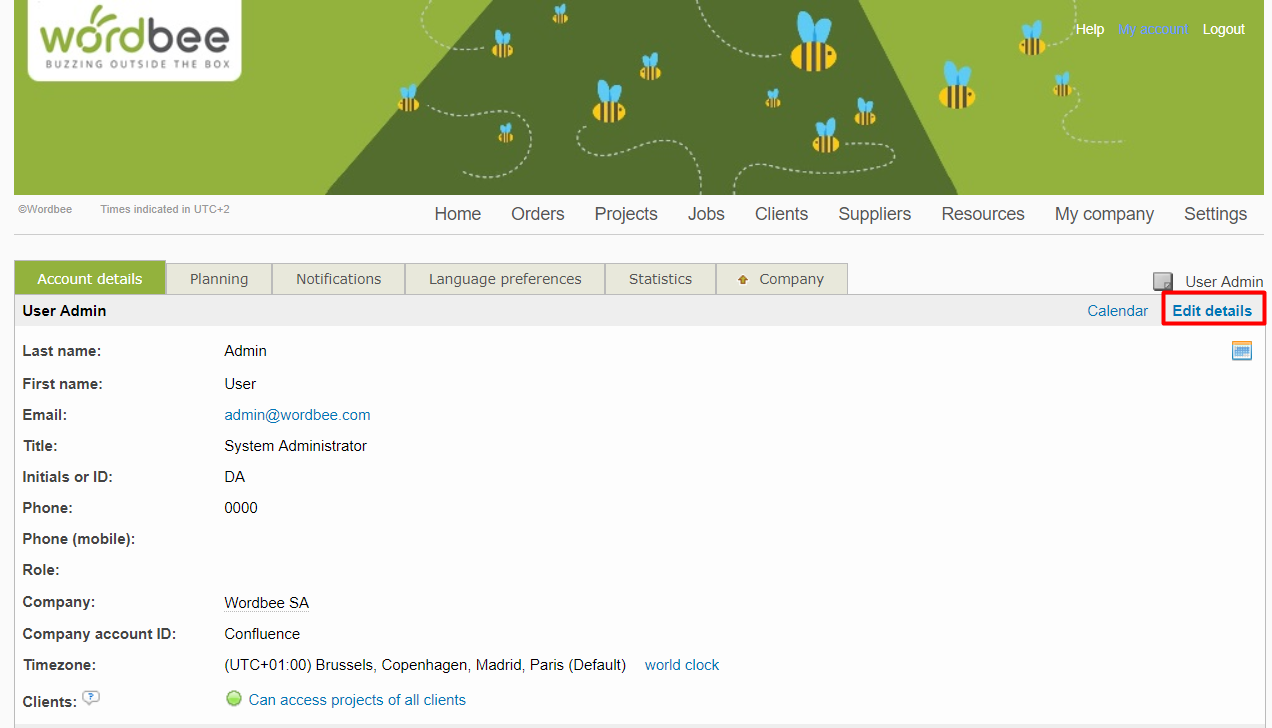 User profile
<login> and <password> will be set manually by the user who creates the credentials (or automatically generated by the system if you import the user profiles via the import templates.

Your user profile type will be assigned by the administrator of the platform or an inhouse manager.
Users with a higher user profile will be able to update the login credentials of their colleagues if needed. This means, manager users can change the login details for their coworkers who have the same role as them or below (worker, team leader, etc).
There are 6 inhouse user profiles (Admin, Manager, Worker, Team Leader, Worker Ltd and Inhouse client) and 5 external user profiles (External client, External client & worker, External manager, External worker, External worker ltd).
Learn how to configure them here.
User portfolio
Task and language qualifications should be added in this area so users can perform tasks in the system.

You will be able to update this section if you have been given specific access rights.