A supplier may be experienced in specific domains. The Domains Tab allows you to choose the appropriate domains to make certain the supplier only appears as an option for jobs within those domains. To access the Domains Tab:
Click on Suppliers in the toolbar.
Click on Select next to the appropriate supplier.
Then click on the Domains Tab.

This information does not have to be configured if domains are not used in the system.
If no domains have been configured, you will see "Any" listed in this tab. Once selections have been made and saved for the supplier, then those selections will be listed on the tab.
Click on Edit to begin making selections or to chang the currently chosen domains for the supplier.

Tick the checkbox next to each domain you would like to use. Click on the Plus

to expand the domain and make sub-domain selections. Once finished, click on Save in the upper right corner.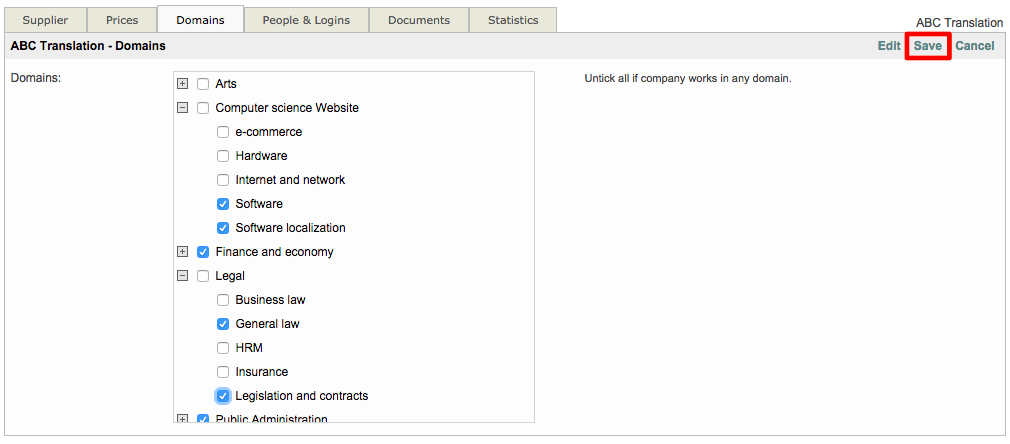 The Domains Tab for suppliers will appear as shown below once selections have been made and saved:

Wordbee Translator offers several pre-defined domains and sub-domains for use in the system; however, if these do not meet your needs, you also have the option to create your own. These changes can only be made by someone with the appropriate access rights. To learn more, please see the Translation Domains page.