Translation memory reuse and consolidation
Go to Settings > Translation Memories and open the configuration of Translation memory reuse and consolidation. Use the Edit button to enable or disable settings. Once you save the changes, they will be applied to all your resources.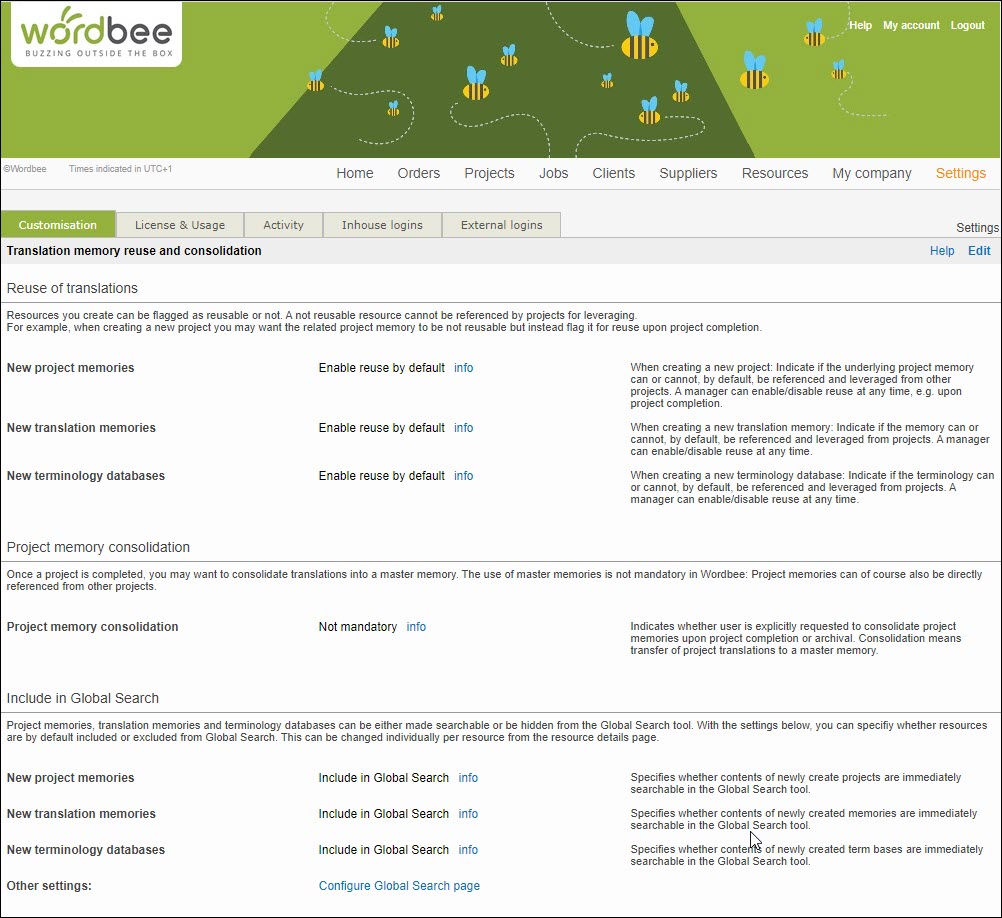 Here you can configure the following settings:
Reuse of translations
The resources you create or import into the Wordbee Translator platform can be flagged as reusable or not. A resource that is not marked as reusable cannot be referenced by projects for leveraging. For example, when creating a new project you may want the related project memory not to be reusable but instead flag it for reuse upon project completion.
Edit the settings to be able to indicate if the underlying project memory/translation memories/terminology database can or cannot, by default, be referenced and leveraged from other projects.

A manager can enable/disable reuse at any time provided that the corresponding access rights have been assigned. Check in the Customisation > Access rights area of the platform.
Project memory consolidation
Once a project is completed, you may want to consolidate translations into a master memory. Consolidation means that the system will automatically transfer the project translations to a master memory.
The use of master memories is not mandatory in Wordbee. Project memories can also be directly referenced from other projects.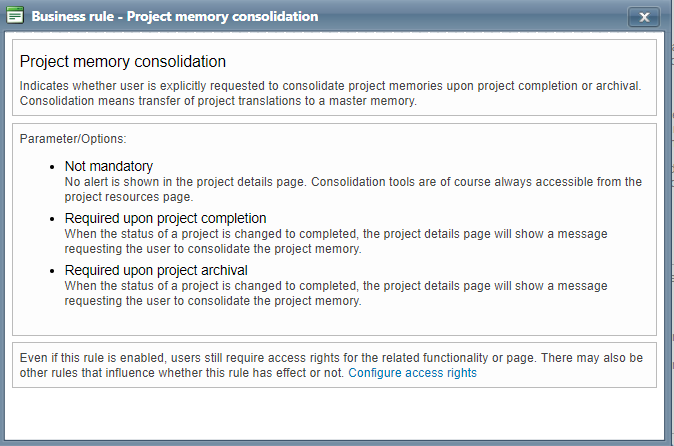 Include translation memories in Global Search
By default, all linguistic resources available in the system are added to the Global Search feature. This means that the contents of newly created projects/memories or termbases are immediately searchable in the Global Search tool. Using the settings below, you can specify whether resources are by default included or excluded from Global Search.

Depending on your access rights, you can include or hide a resource in/from Global Search directly from the Resource Details page of each resource.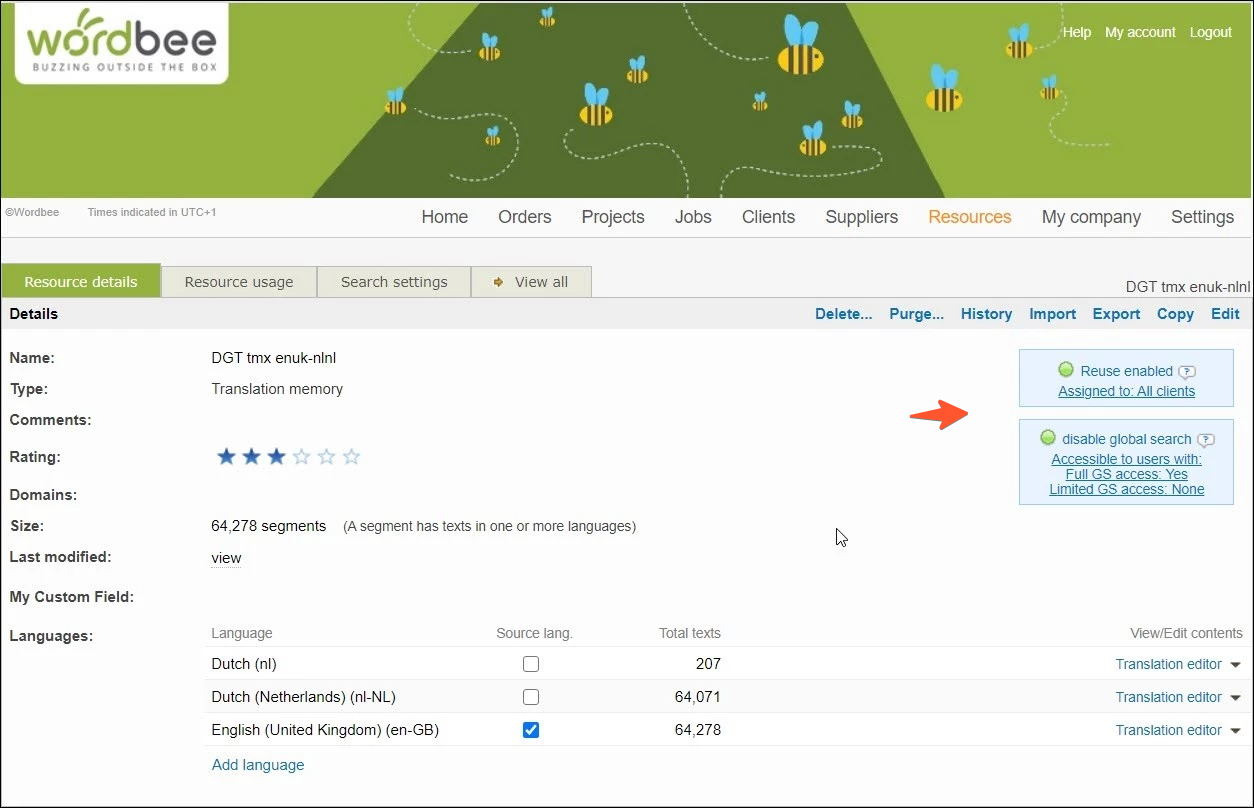 ---
Learn more
Go back to the platform customization to learn about other settings that you can customize: