Live Preview is an add on to Beebox that lets you preview CMS, static or dynamic web sites while you translate. Translators see translations in context with fully preserved layout and rendering. This helps to better understand the visual context of a text.
We developed Live Preview since we believe that translators should be able to preview their work as they go.
The original web site

A great site deserves impeccable translation work.
Translations in progress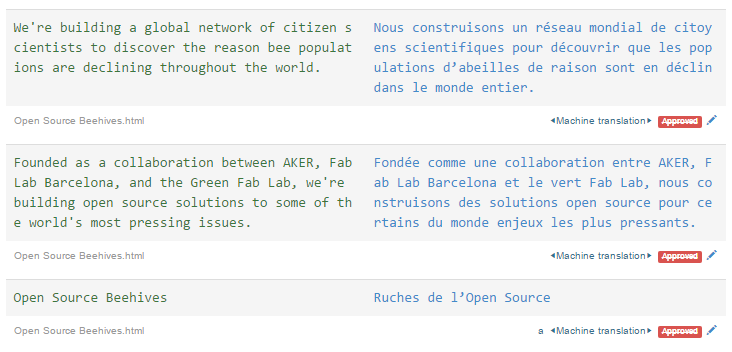 Use XLIFF, Beebox, Wordbee Translator or another TMS.
Preview translations

All in real-time! Supports static and dynamic content up to single page applications.
Key features
Preview translations by navigating the target web site.
Automatically opens when clicking "Preview translation" in Wordbee Translator.
Supports static and dynamic web content including from web services JS, script templates, single page applications.
Supports any CMS including all Wordbee CMS connectors.
Adds a language selector when previewing a page.
You do NOT need to change or edit the target web site or CMS.
Each Beebox project can be used to preview content from one or more distinct sites.
Continue reading