Getting started with the Terminology Management tool
Learn how to quickly get started with Wordbee's Terminology Management tool according to your user profile. The Terminology Management tool is a dedicated web interface where you can manage, organize and maintain terminology databases. The CAT tool Editor and the Terminology Management tool are integrated, which means that the translators and revisers can view and edit the concepts and related terms directly from the Editor interface. For more details, see Main features and benefits.
Check if the tool is activated
First go to Settings > License & Usage to check if your Terminology Management Tool is enabled in your platform.
---
View the Settings
If the Terminology Management Tool is activated, go to Resources and click on Terminology Management to open its settings page (note that it is also accessible via the Settings tab):
You are now in Customization >Terminology Management and TBX. Here you can customize TBX files by adding, editing or removing fields.
Click on Edit if you want to view and edit the TBX fields.

Click on Help if you want to check the Documentation first.
If you want to have a better view of all the fields and understand which ones you need to add, edit or remove, click on the hyperlink Download list of all TBX fields. An Excel spreadsheet will open listing all the fields and their properties.

At the bottom of the Customization page, you can view the different Access rights that you can customize for the Terminology Management tool.
---
Let us now take a look at the Terminology Management tool User Interface according to your user profile.
View the User Interface
As a Linguist/Terminologist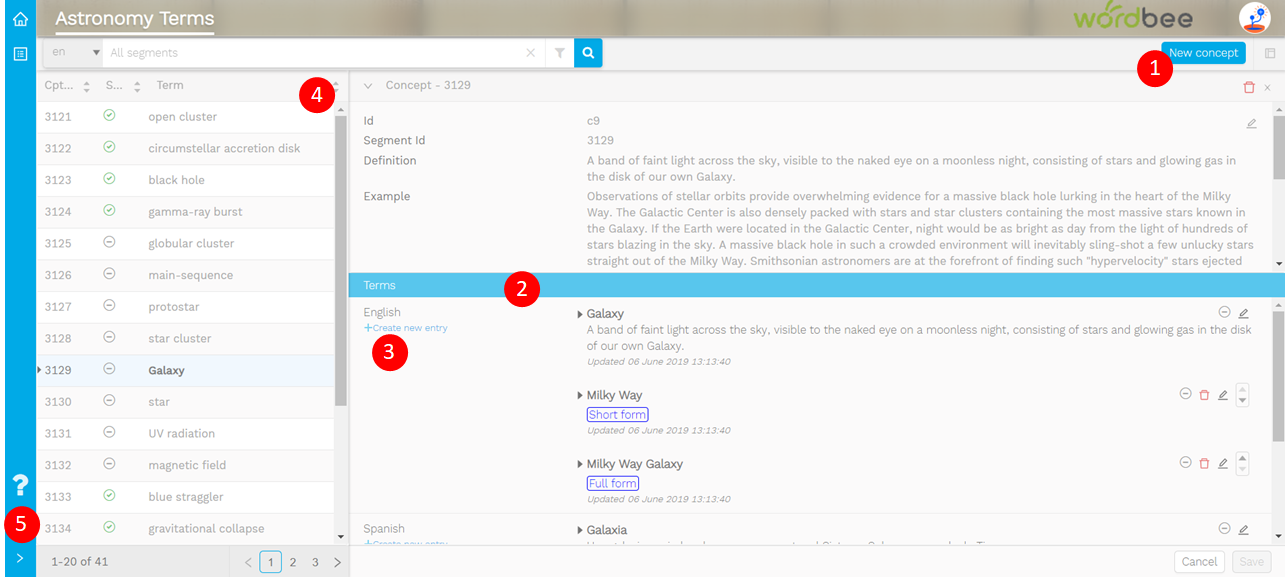 | Icon | Description |
| --- | --- |
| 1 Add a New concept | This button allows for creating a New concept to your terminology database. You will then be able to fill different information and optionally add a label: |
| 2 View related terms | Under the concept information, you find the different terms designating the concept, along with their declination in the different languages. |
| 3 Create new entry | If you want to add a new term, click on Create new entry under the language you would like to update. See Gif video under the table. |
| 4 The concepts stored in your database | Each concept that has been created in the database has a unique ID number and is listed on the left side of the screen. The second column shows their status (neutral, success or error). |
| 5 Helpful links | By clicking on the "?" button, you can access the general Documentation |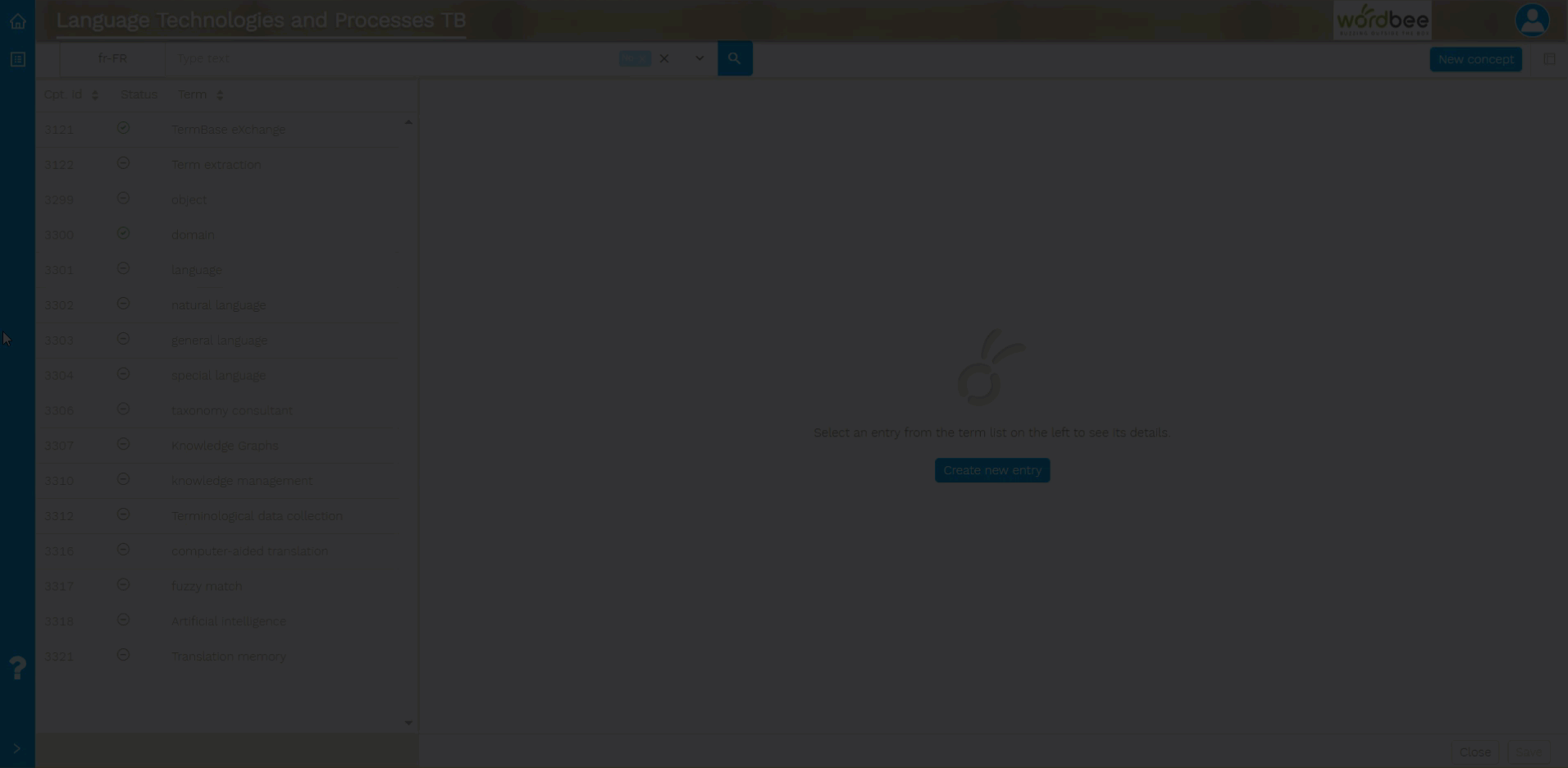 ---
As a Translator (Worker)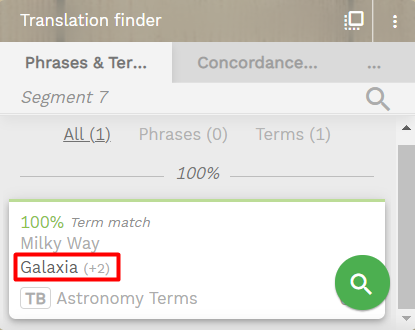 As a translator, you have the possibility to get some help from the Terminology Management Tool when translating/revising a document within the Editor.
In the Translation Finder widget, it was already possible to display perfect matches with terminology database entries. Now, it is also possible to see additional terms that designate the same concept.
---