How to use MT to translate full documents in a project
Prerequisites
To be able to translate full documents in a project with the help of MT, remember that you first need to apply a Word Count Profile that has the MT option enabled. See Assigning Word Count Profiles.

Enable the MT access rights for your in-house staff so that they can use MT to translate full documents directly from the Jobs dashboard.
How-to
Step 1. Open your project and go to your Jobs dashboard
This option is only available in Codyt projects!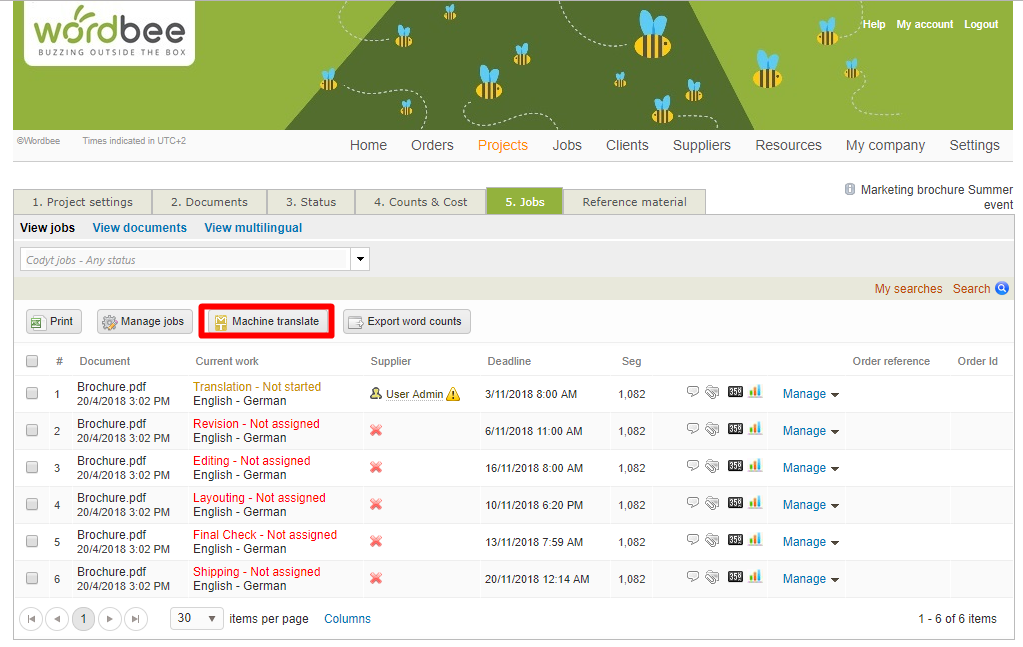 Step 2. Click on the Machine Translate icon and a popup window will appear where you will need to define the following parameters:
The provider, meaning the MT engine to be used (click on manage systems if you need to configure another MT system).

Choose which segments should be translated.

Remember
If contents are to be retrieved from the resources attached to the project, you may want to choose one of the "untranslated segments only."
Once the configuration is done, you click on OK to launch the machine translation. When the operation is successfully finished, a confirmation message will appear.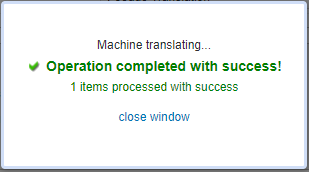 The work progress icon next to your job will show the % the document completed via MT translation in the translation bar.
Note that segments translated with MT engines are always colored in gold.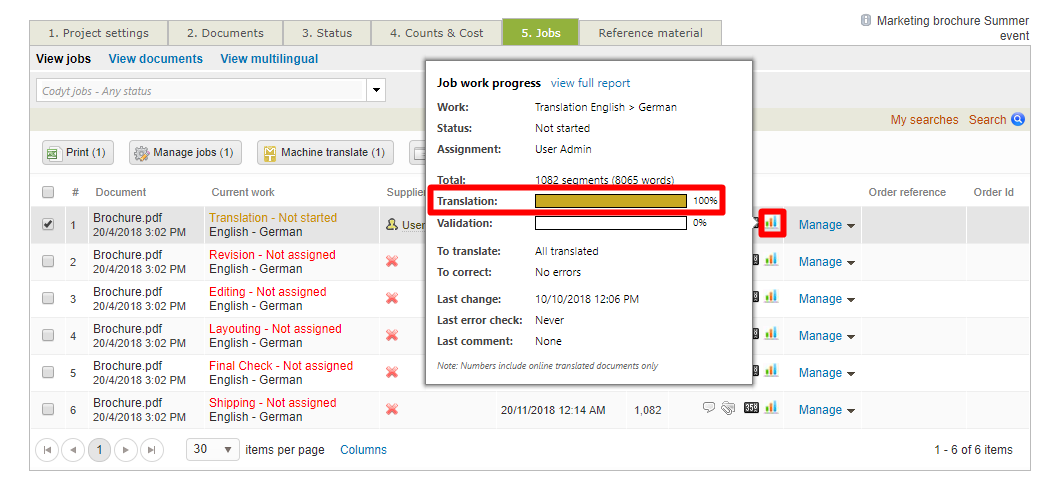 Finally, you can manually arrange the workflow or assignments, depending on the requirements of your project.
---
Learn more

How to add MT to your workflow