Working with file formats
When you import a file type into Wordbee, the text is processed by a specific set of extraction rules located in Settings > Customization > Document Formats.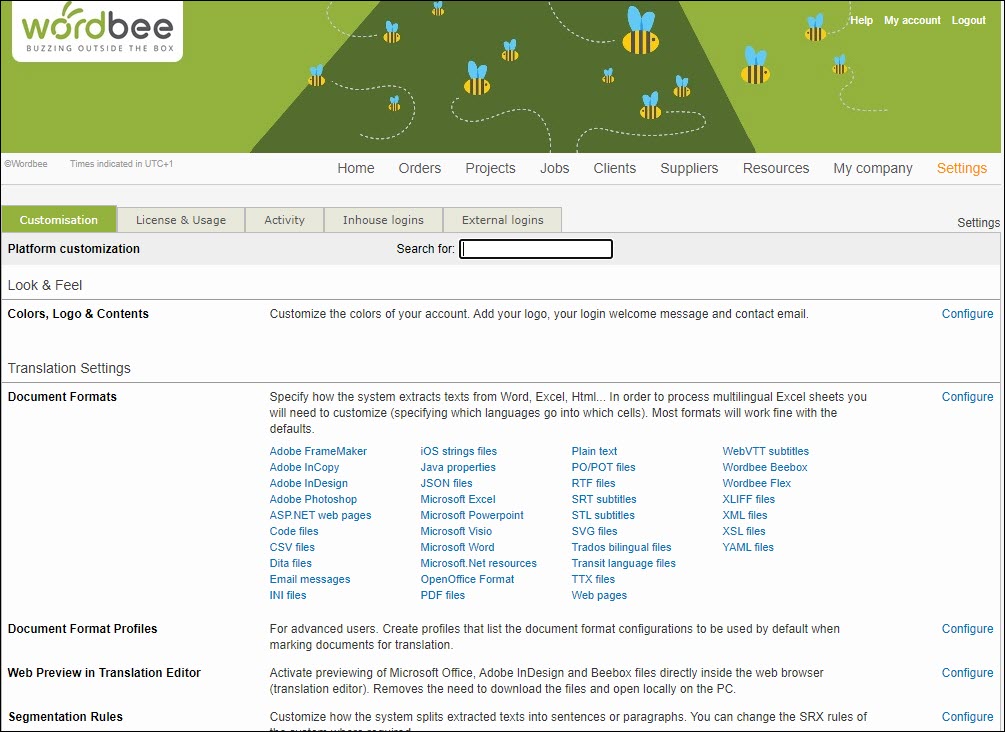 Most file formats can be processed with the default configuration profile.
When you want to ignore or import only some parts of the document depending on its attributes (color, style, functions), you can create different Configuration profiles for that file type. For example, in order to process multilingual Excel sheets you will need to customize (specify which languages go into which cells).
If your documents have a similar structure or properties. such as formatting and text customizations, you can reuse the same set or rules each time.
Follow the steps below to configure a successful parser or set of rules to customize the way segments are imported into the system.
New
The file filters have been improved. Please check carefully because some file filters may have more configuration options than others!