View the Job word count in Translation Editor
If you want to check the job work progress from the Translation Editor, use the Statistics icon next to the source language.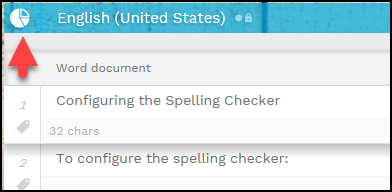 A summary of the job Statistics opens in a preview window.
Select one of the target languages .

View the translation progress.

Open the Full statistics report to see more details.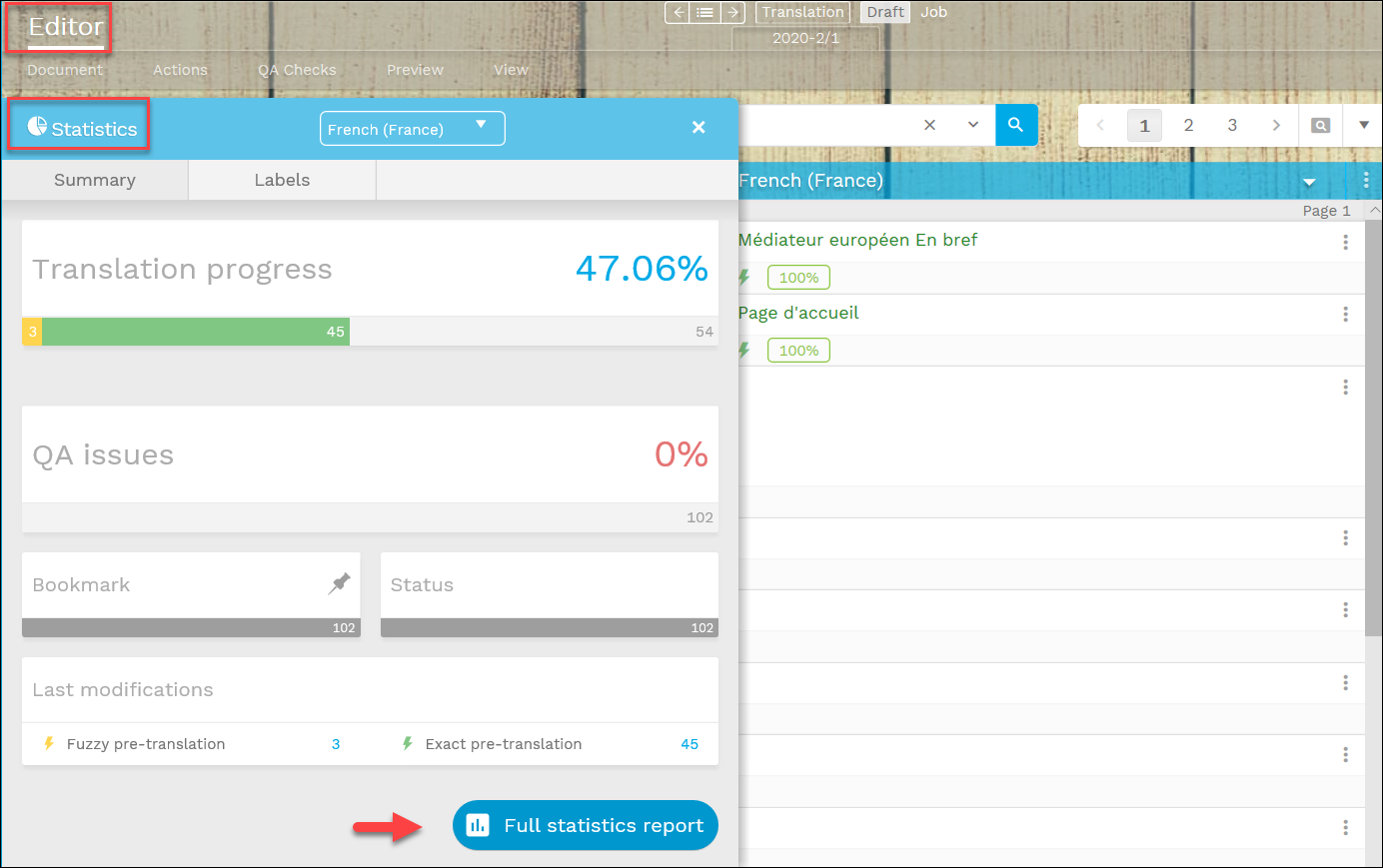 Note that the translation progress summary report in the Editor shows the number of segments that have been translated and not the number of words.
By default, the Statistics in the Translation Editor displays the number of segments that have been pre-translated, translated or post-edited.
To view the number of words, check the box Show word counts in brackets in the top left corner! As a result, the system will display the number of words in brackets under the number of segments.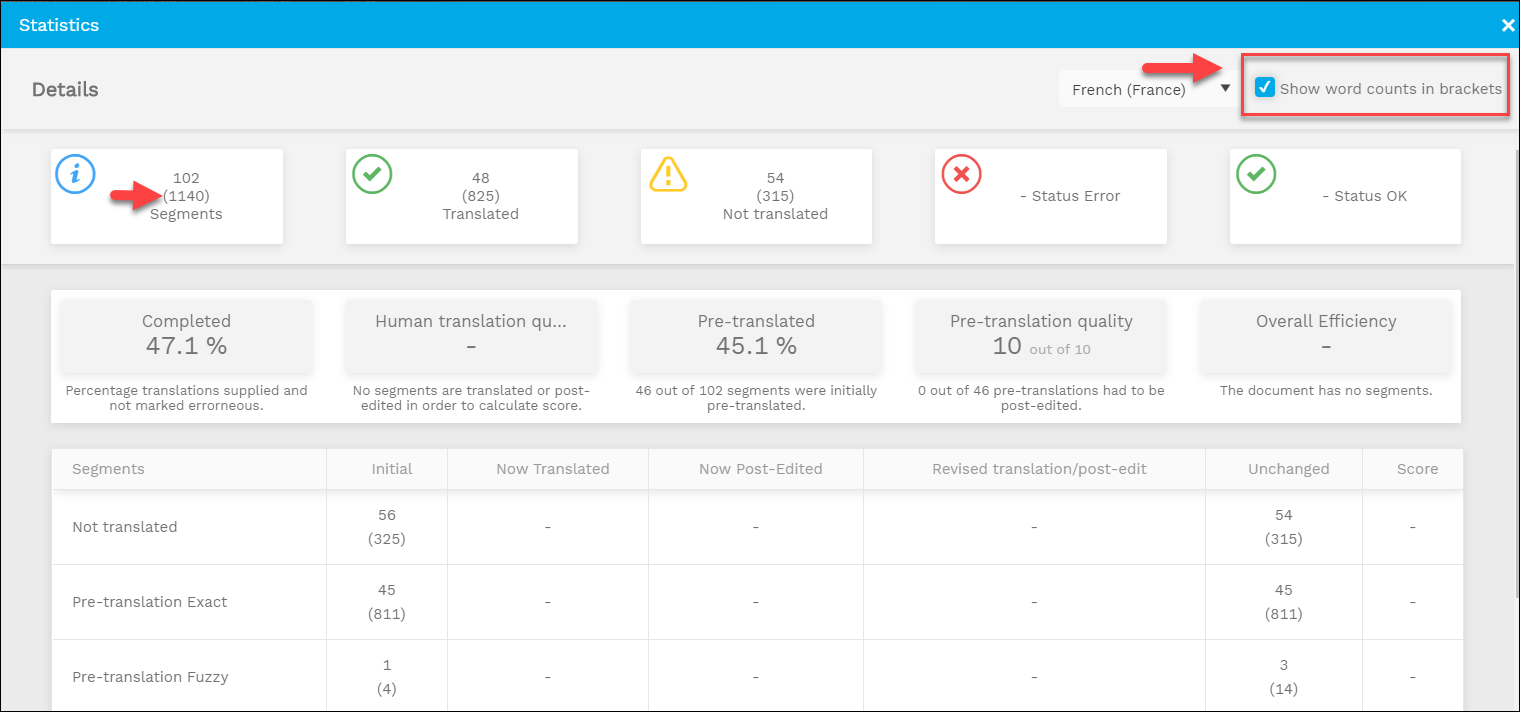 Related pages